B&W to Open Additional Kentucky Coal Mine in May, Aims for 1 Mil St in Overall 2019 Production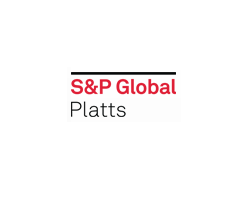 April 9, 2019 - B&W Resources, a Central Appalachian thermal coal producer, plans to open an additional mine in Kentucky in May, with the aim of returning to production of 1 million st in 2019, a company official said Monday.
Bill Tallent, the company's vice president of sales, said the Lipari Energy subsidiary intends to begin operations at the Alum Cave surface mine in Knott County, Kentucky, in May. The mine is expected to produce at least 50,000 st/month, or a minimum of 600,000 st annually, drawing upon an estimated reserve base of 15 million st-20 million st.
Currently, B&W operates the Yellow Creek surface mine in Knott County and the Aces Branch surface mine in Leslie County, Kentucky.
Tallent said he has been able to secure a couple of "term" contracts with electric utilities, the company's long-time staple customers, which has allowed for the opening of Alum Cave and potentially higher output at Yellow Creek and Aces Branch.
He declined to provide details about the contracts except to say they should enable B&W to reach or exceed the 1 million st production threshold this year for the first time in several years.
"We're probably going to survive," he said. Unlike a growing number of remaining CAPP producers, B&W specializes in thermal coal, not metallurgical coal. B&W has stayed afloat in recent years as many of its competitors in the region went out of business.
According to Tallent, B&W's coal quality, it averages about 12,000 Btu/lb, is a major selling point, along with the company's stability and ability to get the coal to market.
Going forward, Tallent believes the domestic coal industry is in relatively decent shape. "We feel good about the industry as long as the political climate stays the same," he said.