North Queensland, Australia Coal Exports Bounce Back in March From 22-Month Low in February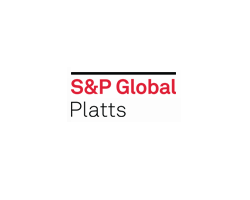 April 10, 2019 - Exports of coal from North Queensland, Australia, bounced back in March after a 22-month low in February with strong volumes from the Hay Point and Abbot Point terminals while Dalrymple Bay throughput continued to lag, data from the North Queensland Bulk Ports Corporation showed Tuesday.
A four-month high of 12.55 million mt of coal was exported from the three terminals in March, up 2% year on year and a 41% lift from February, it said.
Industrial action by unionized workers on the Central Queensland Coal Network -- which connects mines in the region to the three terminals, as well as the Port of Gladstone -- was suspended mid-March as progress was made in negotiations between rail operator Aurizon and the Rail, Tram and Bus Union towards a new enterprise agreement.
The dispute has led to regular strikes on the CQCN since late last year. While the suspension of strike activity eased delays on the coal chain in March, a deal is yet to be struck and the threat of further action remains.
Exports in February were also impacted by weather-related issues, including a suspension of shiploading at Adani's Abbot Point Coal Terminal.
March was not without its issues. A train derailed during the month at the common-user Dalrymple Bay Terminal which cut the facility completely off from rail deliveries for a few days.
The 85 million mt/year nameplate capacity DBCT still managed stronger exports in March than in February, up 18% on the month at 5.28 million mt, although this was down 14% year on year and the lowest in 11 months if February is excluded, the NQBP figures showed.
The two weak months for DBCT mean the terminal operated at an annualized rate of 66.06 million mt/year for the first three months of the year -- almost 19 million mt below its nameplate. In 2018, it shipped 69.52 million mt, the data shows.
DBCT's exports are also lagging in April. For the month-to-date, the terminal's exports have run at an annualized rate of 63.5 million mt/year against a target of 79.09 million mt/year, the Integrated Logistics Company said.
Meanwhile port stocks as at April 8 stood at 1.01 million mt, up from around 694,000 mt about a month earlier, while the vessel queue was 29, compared to 26 a month ago, it said.
The neighboring HPCT exported 4.65 million mt during March, up 16% year on year and 56% from February, and the highest in a single month since May last year. The March export volume at the BHP Mitsubishi Alliance-owned 55 million mt/year nameplate terminal saw it running just shy of capacity at an annualized rate of 54.78 million mt/year.
APCT hit a seven-month high of 2.62 million mt in March, which was up by 22% year on year and 79% month on month. At an annualized rate of 30.88 million mt/year, there remains ample latent capacity at the 50 million mt/year nameplate capacity terminal.
The data doesn't show the breakdown between metallurgical and thermal coal for the three terminals, but the majority of it is metallurgical. North Queensland is Australia's biggest metallurgical coal producing and exporting region and Australia itself is the world's largest exporter of the product, having shipped 54% of all world exports in 2017.