Chinese Coking Coal Import Prices Poised to Drop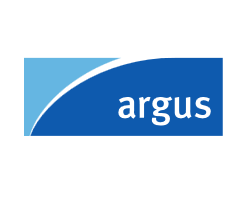 April 10, 2019 - Expectations of more spot availability and a burgeoning number of unsold cargoes held by Chinese traders have raised expectations of cfr China prices softening further, despite renewed import demand from India.
Chinese steel producers have their sights set on prices returning to the $180-190/t range on a cfr basis, a level that should then attract a majority of steel producers back to the spot market, participants said on the sidelines of the Coaltrans China conference in Shanghai.
"Cfr prices at current levels are already slightly cheaper than domestic coking coal of similar quality," a Hangzhou-based trader said.
But continuing customs clearance delays and cargo discharge delays, particularly at south China ports, might have the potential to push sellers to offer further discounts and bring prices even lower, sources said.
Although delays are known to be longer at south China ports because of the higher volume of coal being imported by southern buyers, the lack of alternatives for consumers in the south also means that some mills have resorted to procuring imported cargoes at least three months in advance. By contrast, some buyers using smaller ports in the north to unload cargoes have reported that customs clearance and discharge are going on at normal speeds.
Other steel producers, particularly those in the north, have chosen to turn completely away from imports as they have greater access to domestic coking coal and deem the port delays to be not worth the additional trouble.
Meanwhile, falling metallurgical coke prices have weighed on domestic feedstock coking coal prices, a major coke producer said. But while coke prices may have already bottomed out with many coke plants nearly making a loss, coking coal prices still have some room to fall before coke producers resume heavy restocking, a Beijing-based trader said.
"While seaborne coking coal prices should continue to soften, the magnitude of the drop is likely to be limited as well," the same trader said.
Demand from India during peak seasonal demand for construction steel lifted fob Australia prices after a 35,000t cargo of 68 CSR premium mid-volatile coking coal traded at $205/t fob Australia. This kept Australian export prices to markets outside of China higher than Chinese import prices on a cfr basis.