Coal Isn't Dead Yet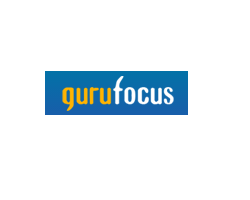 By Ben Reynolds
April 14, 2019 - As most developed countries pursue policies that reduce the consumption of coal, the coal industry has fallen out of favor among the investing community in recent years. The prospects of some coal producers are not as bleak as most investors think, however. One of the best coal stocks, Warrior Met Coal Inc. (NYSE:HCC), has returned 60% in dividends to its shareholders over the last two years.
Business Overview
Warrior Met Coal is a large-scale, low-cost producer of metallurgical coal. This type of coal is used in the production of steel and, thus, is not affected by environmental policies. The company has underground mines in Alabama and exports all its production to steel producers in Europe, South America and Asia. The ticker of the stock comes from the high-quality, hard coking coal that the company produces.
As in many developed countries, coal consumption in the U.S. has decreased over the last decade. Its consumption, however, keeps growing at a fast pace in China and India. In fact, Asian countries account for about 75% of the global trade of metallurgical coal. The strong demand in Asia has led U.S. coal producers to greatly increase their exports over the last two years. In 2018, U.S. coal exports reached 116 million short tons, the highest level in five years and almost twice the level of 2016. As a result, the price of metallurgical coal rallied from the low $80s in 2016 to $138 per ton in 2018.
Last year, Warrior exhibited remarkably strong business performance thanks to strong trends in global steel production. As the company ramped up its production ahead of schedule, it exceeded its own guidance. More precisely, it posted record production of 7.7 million short tons and record sales of 7.6 million short tons. Both figures were higher than the initial guidance of 7.1 million to 7.5 million short tons, which the company had provided for both metrics. Thanks to 15% production growth and favorable coal prices, the company posted record free cash flow of $457.8 million, which was up 24% from the prior year.
Management expects the strong business momentum to remain in place this year and has provided guidance for annual production and sales within the range 7.1 million to 7.6 million short tons.
Growth Prospects
Warrior has exciting growth prospects ahead. Blue Creek, one of the few remaining untapped reserves of premium metallurgical coal, has the potential to provide the company with growth for several years. Management estimates a single longwall operation could produce up to 3 million short tons per year. In other words, this growth project can boost the annual production by 39% over the current level. Management expects the project to come online early next year.
Moreover, this project has a remarkably high internal rate of return. As this return will depend on the prevailing coal prices, management has provided estimates for a range of prices. More precisely, if the price of metallurgical coal is between $150 and $200 per ton, the rate of return of the project will range between 24% and 37%. This excessive rate of return is a testament to the potential of this project.
In fact, management believes Blue Creek will become the cornerstone of the portfolio in the future and estimates its life in excess of 40 years. In addition, Blue Creek could support a second longwall, which would raise the annual production to 6 million short tons, i.e., 78% of the current output of the company.
Dividend
While Warrior offers a lackluster 0.7% regular annual dividend, it has paid excessive special dividends over the last two years. To be sure, the company paid a special dividend of $11.21 per share in late 2017 and a special dividend of $6.53 per share a year ago. Summing up all the dividends over the last two years, Warrior has returned 60% to its shareholders in dividends. Moreover, as the stock price has rallied 65% over the last two years, the stock has offered unparalleled returns to its shareholders.
More importantly, investors should expect excessive special dividends year after year. Management has confirmed its commitment to return cash through regular dividends, special dividends and share repurchases. About two weeks ago, management said it is accumulating cash in order to offer a special dividend of up to $229.4 million in the near future. Given the current market cap of $1.56 billion, management intends to offer a 14.7% special dividend and a 0.7% regular dividend for a total 15.4% dividend this year.
Of course, when a company offers such exceptional dividends, it is important to examine whether these dividends are funded from the earnings or via debt issuance. As Warrior achieved earnings per share of $8.67 last year, its payout ratio was 78%. Hence, its earnings were sufficient enough to support its dividend. Given the expected earnings per share of $5.84 and a potential total (regular plus special) dividend of $4.56 this year, the payout ratio remains 78%. Moreover, the company has a remarkably strong balance sheet as its net debt of $298 million is less than its annual earnings of $459 million.
Given all these facts, it is evident Warrior has the capacity to reward its shareholders via excessive special dividends. As a result of its promising growth prospects, the company is likely to continue offering extraordinary special dividends for the foreseeable future, in the absence of a downturn.
Behavior in Recessions
While Warrior is an exemplary coal producer, investors should never ignore the high cyclicality of the coal business. As coal prices experience dramatic swings from time to time, the business is markedly cyclical, with the earnings of coal producers incurring extreme moves in tandem with the underlying prices.
On the one hand, Warrior has a significant competitive advantage compared to its domestic peers. It is a low-cost producer, making it better positioned to navigate through the fierce downturns of its industry. It also exclusively produces metallurgical coal and exports its whole production. As a result, it is somewhat insulated from the secular decline of thermal coal. Nevertheless, as the coal industry is highly cyclical, the company will always be vulnerable to the changes in the price of coal. Therefore, the stock is suitable only for the investors who have the patience and the stomach to hold their shares during the downturns of the industry.
Final Thoughts
Warrior is one of the most attractive stocks in the highly cyclical coal business. As the stock has offered a 125% total return (65% capital gains plus 60% in dividends) over the last two years, it offers a great lesson to investors; a boring stock in a boring industry can offer much higher returns than most cutting-edge tech stocks. Thanks to its strong business model and its rock-solid balance sheet, Warrior is as resilient to downturns as a coal producer can be. Moreover, thanks to its exciting growth prospects and its shareholder-friendly management, the company is likely to continue offering exceptional special dividends to its shareholders year after year.