CEDAR Holds Coal Fair at Chief Logan Lodge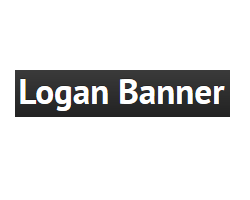 By Dylan Vidovich
April 15, 2019 - The Coal Education Development and Resource, or CEDAR, of Southern West Virginia Inc. held their annual regional coal fair at the Chief Logan Lodge and Conference Center this past week.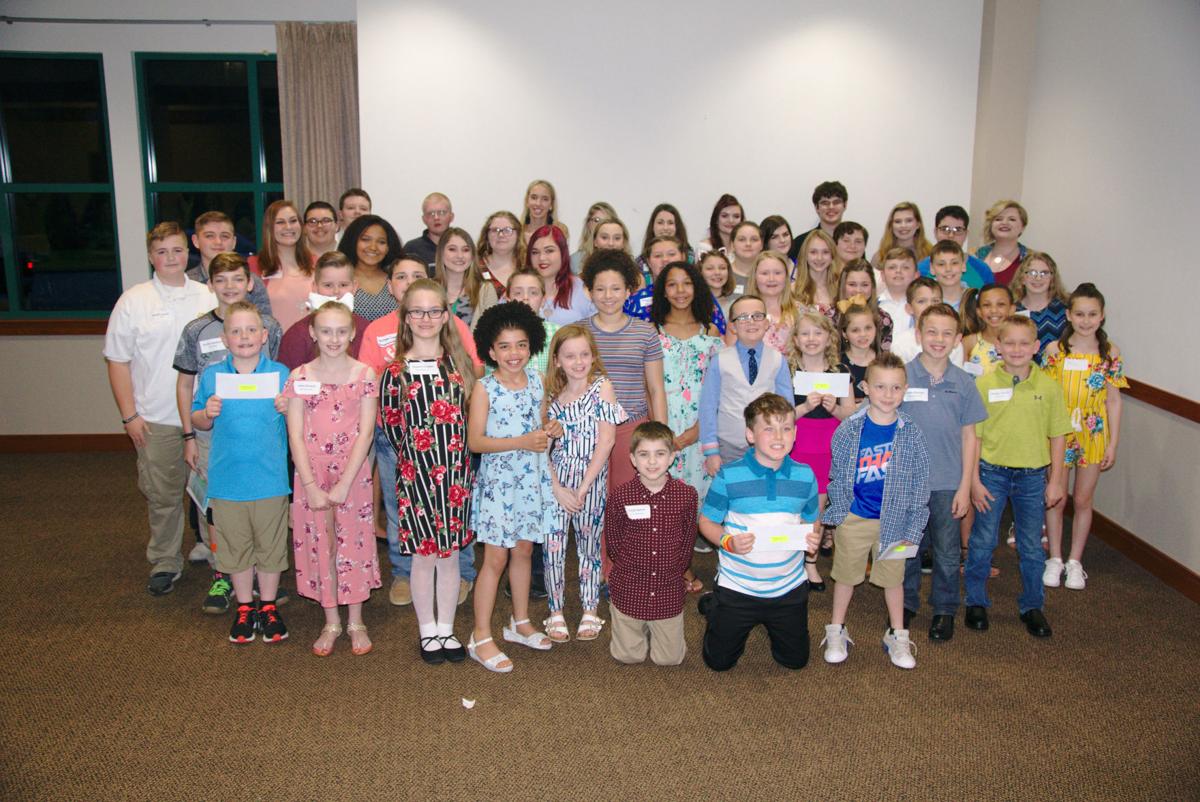 Numerous student winners in this year's CEDAR coal fair are pictured following the awards banquet Friday evening.

Photo by Dylan Vidovich, Logan Banner
Now in its 18th year, the fair invites students in several counties, including Logan, Mingo, Boone, Wyoming, McDowell and Wayne, to enter coal-themed projects in one of seven categories: science, math, English-literature, art, music, multimedia technology or social studies. Students are judged in grade levels of K-4, 5-8 and 9-12, and three winners are selected in each grade level in each category.
The projects are judged by individuals from outside the counties to prevent bias. One judge this year came from as far as St. Louis, Missouri.
The displays of student projects could be viewed all week at the Chief Logan Lodge and Conference Center, and various events surrounding the projects were held each day. On Friday night, the students, along with parents, teachers, school administration officials and Logan County Schools Superintendent Patricia Lucas and Assistant Superintendent Darlene Dingess-Adkins, were treated to an awards banquet, in which winners were recognized and given cash prizes for their achievements.
Another special individual in attendance at Friday's banquet was Janice Martin, who serves as the assistant inspector at large of Region II of the West Virginia Office of Miners' Health Safety and Training in Welch. Born in the twin island nation of Trinidad and Tobago in the West Indies, Martin came to McDowell County in 1972 and has led a long career in the trade industry, including working as a coal miner for U.S. Steel in Gary, West Virginia, driving tractor-trailers across the country, becoming a certified welder and obtaining an engineering degree.
Martin is the first woman to become a state mine inspector in West Virginia and is now also the first female supervisor for the Office of Miners' Health Safety and Training. Shaylee Collins, a student at Mingo Central High School, won first place in the 9-12 art category for her piece depicting Martin as a coal miner.
"I was honored that Shaylee - the young lady - chose me to draw for her portrait," Martin said. "She got in touch with me, and that's why I'm here."
During the banquet, Martin went around the room and spoke to the students, encouraging them to "reach for the stars."
"Never give up on your dream," Martin said. "Get an education. The most important thing in life is getting a good education, because that is something that no one can take from you. There's no such word as 'can't.' Don't let anybody ever tell you that you can't do something, and even if you fail, you get up and you try again. Never give up."
The student winners in this year's CEDAR coal fair projects are:
Science K-4
First place: Brandon Miller, Matewan K-8
Second place: Wilson Lamb, Chapmanville Intermediate
Third place: Mason Estepp, Burch PreK-8
Science 5-8
First place: Zachariah Nunley, Burch K-8
Second place: Claudia Jarrell, Kermit K-8
Third place: Daylee Ellis, Jaimie Darrin Christian Academy
Science 9-12
First place: Zack Cozmyk, Liberty University Home School
Second place: Jared Ritchie, JDCA
Third place: Hannah Turner, Mingo Central
Math K-4
First place: Elijah Swims, Omar Elementary
Second place: Jaxon Diamond, Omar Elementary
Math 5-8
First place: Kinsey Mounts, Gilbert K-8
Second place: Haley Runyon, Burch K-8
Third place: Alissa Munroe, JDCA
Math 9-12
First place: Destiny Ellis, JDCA
English/Literature K-4
First place: Bianco Moore, Burch K-8
Second place: Lacey Brewer, Omar Elementary
Third place: Shyana Cooper, Corey Mahon, Omar Elementary
English/Literature 5-8
First place: Brayden Mitchem, Matewan K-8
Second place: Carly Sparks, Jenna Sparks, Williamson K-8
Third place: Jaden Johnson, Matewan K-8
English/Literature 9/12
First place: Matthew Layne, JDCA
Second place: Abigail Grim, Wayne High
Third place: Nick Perry, Alex Perry, JDCA
Art K-4
First place: Benjamin Brumfield, Kermit K-8
Second place: Mattox Sartin, Kermit K-8
Third place: Kenadi Casey, Williamson K-8
Art 5-8
First place: Caleb Fletcher, Williamson K-8
Second place: Breanna Crabtree, Makenna Bolding, Kaylee Ramey, Matewan K-8
Third place: Kiera Blankenship, JDCA
Art 9-12
First place: Shaylee Collins, Mingo Central
Second place: Kelsey Kellogg, JDCA
Third place: Molly Woolum, Mingo Central
Music K-4
First place: Brianna Horn, Jeyliona Judkins, Williamson K-8
Second place: Layla Adkins, Omar Elementary
Third place: Kaleb Maynard, Issac Martinez, Burch K-8
Music 5-8

First place: Lakira Grimmett, JDCA
Second place: Austin Rayburn, Jacklynn Barnett, Michaela Blankenship, Man Middle
Music 9-12
First place: Hollie Nagy, Chelsea Sammons, Mingo Central
Second place: Whytni Salmons, JDCA
Technology/Multimedia K-4
First place: Lorelai Staten, Buffalo Grade
Second place: Sawyer Dalton, Chapmanville Intermediate
Third place: Austin Justice, Williamson K-8
Technology/Multimedia 5-8
First place: Lucas Browning, Man Middle
Second place: Timothy Sullivan, Connor Dotson, Jaxen Erwin, Jayce Fraley, Matewan K-8
Third place: Brody Dotson, Kaden Lilly, JDCA
Technology/Multimedia 9-12
First place: Eric Dillon, Lauren Gallimore, Mingo Central
Second place: Emilie Osborne, Katie Queen, Chase Jackson, Kelton Creed, Wayne High
Third place: Donovan Endicott, JDCA
Social Studies K-4
First place: Blake Smith, Burch K-8
Second place: Aaliyah Wolford, Kierra Accord, Omar Elementary
Third place: Payton Johnson, Kami Wolford, Matewan K-8
Social Studies 5-8
First place: Sadie Westfall, JDCA
Second place: Madison Lester, Addison Bishop, JDCA
Third place: Madison Estepp, Burch K-8
Social Studies 9-12
First place: Alyssa Blankenship, JDCA
Second place: James Cline, Mingo Central
Third place: Kirsten Lester, Mingo Central