UK: Wales Celebrates Welsh Days June 28-29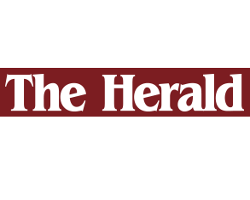 May 1, 2019 - In the UK, the quiet town of Wales, originally named "Coal Bed," due to the coal mines operated by immigrants from Wales, will get a bit rowdier for the annual Welsh Days, scheduled to be held Friday and Saturday, June 28 and 29, in the city park, 150 South State.
The name, Coal Bed, was changed to Wales in 1869. There once was a railroad depot and it was an important and busy mining center. The mines and town were abandoned when more productive mines were discovered in Scofield. Many of the present residents are descendants of the original miners.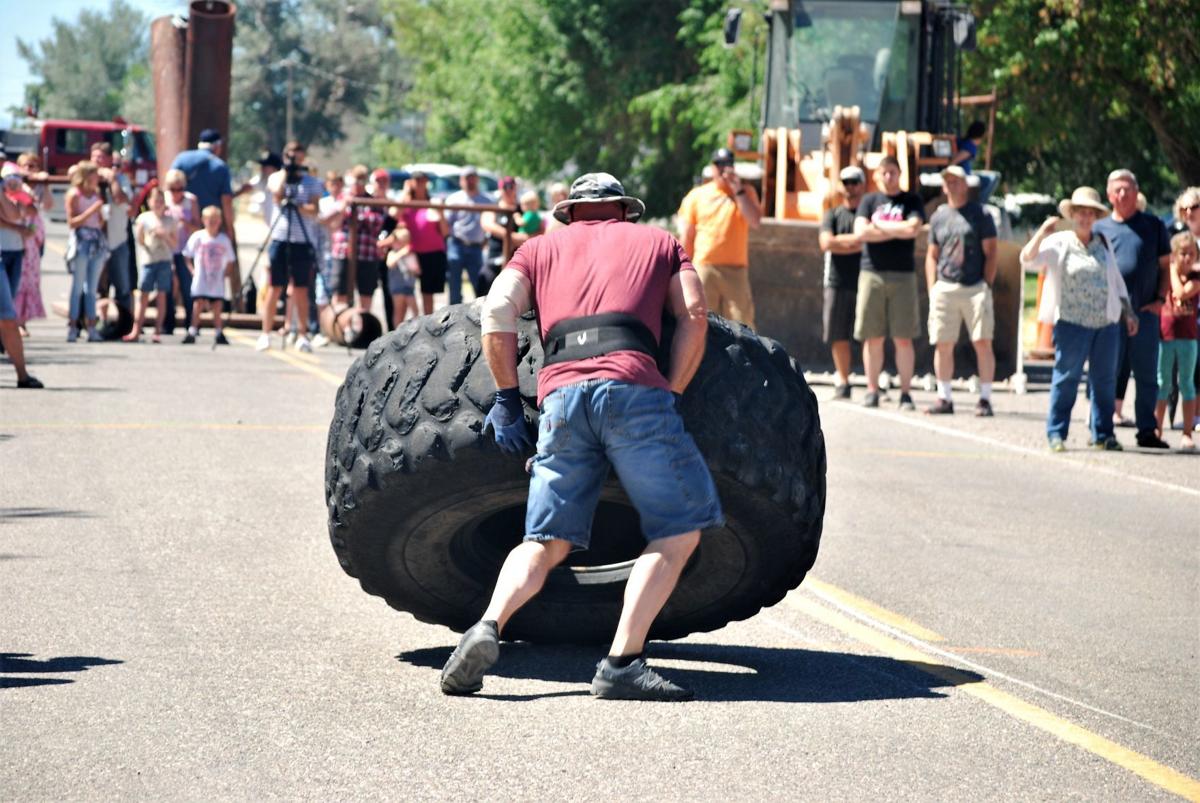 One of the main events during Welsh Days this year, June 28-29, is the Strong Man competition during which participants must master six difficult challenges, including the ring toss. Junior Strongmen compete on Friday and the adult Strongmen on Saturday.
Photo courtesy of Velva Lee
Welsh Days events include games, Dutch oven cooking, strongman competitions, baked goods, fun runs, live entertainment, mammoth parade, contests, breakfast, lunch, a watermelon bust and other fun activities.
Friday, June 28
Festivities begin at 2:30 p.m., when the Dutch oven cook-off is held, in the park, 150 South State.
Then it's time to get registered, at 4 p.m., for the Junior Strongman Competition, followed by their competition challenges at 4:30 p.m.
The annual town raffle will begin at 6:30 p.m., tickets available, including a quilt by QuiltKeepers Guild which is worth much more than the price of the ticket. Must be present to win all items except the quilt. The quilt may be viewed in Wales Town Hall, 150 North State.
The Dutch oven judging will take place at 6:30 p.m., followed by a potluck dinner at 7 p.m., meat provided. The Dutch oven cook-off items will be included. Bring a favorite dish to share, but no green salads or chips. Be sure to bring a chair to sit on.
From 8:30-11 p.m., there will be live entertainment and dancing.
Saturday, June 29
Put on those running shoes and get registered at 6:30 a.m., for the fun runs at the park, 150 South State. For questions, call Laura at (435) 469-1894.
First up, at 7 a.m., is the children's .5k Fun Run; followed by a 5K Fun Run at 7:15 a.m.
At 7:45 a.m., the flag raising ceremony will take place followed by breakfast in the park at 8 a.m., sponsored by Wales Town Council. ($4 plate, $20 family)
From 8-8:30 a.m., participants can register for the Strongman Competition.
Also, from 8 a.m.-10 a.m., Car Show registration will take place.
Then prepare for the Children's Parade to begin at 9:45 a.m., followed by the Mammoth Parade at 10 a.m.
The car show begins during the parade, at 10 a.m. and goes until 2 p.m. at the park.
The main event, Strongman Competition, begins at 11 a.m. Participants must be present and pre-registered by 8:30 a.m. Strongman T-shirts will be available for purchase.
Six challenges face the Strongman participants, the farmer's walk, atlas stones, log clean and press, ring toss, pillars of Hercules and strongman relay. Trophies will be awarded for first, second and third place overall, as well as medals awarded for the highest points scored in each event.
From 10:30 a.m. to 2 p.m., there will be children's games. Lunch will be available from 11 a.m. to 2 p.m., with hamburgers and hot dogs available for purchase at the park.
After the Strongman Competition, there will be foot races and two-legged sack races. There will also be a pie eating contest, a watermelon bust and water balloon toss.