Calandra Group LLC., purchases Roller Shop Division of Fenner Dunlop Americas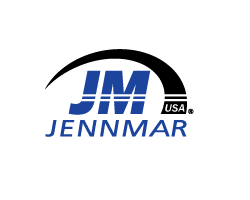 May 1, 2019 - Calandra Group LLC has announced the completion of its Asset Purchase Agreement with the roller shop division of Classic Conveyor, a division of Fenner Dunlop America's. The deal will be consummated April 30th as Classic will become a part of JM Conveyor's May 1st, 2019.
"This purchase gives JM Conveyor the added capacity that we are looking for in the Northeast for longwall mining conveyance. We are excited to add production to the newly acquired assets. The whole Fenner team has been great to work with during the last two months. A special thanks to Raj Gopal (Fenner CFO), and Edwin Have (Fenner CEO- Fenner Northern Hemisphere). Edwin has built a great culture and team that JM Conveyor's will greatly appreciate in the near future. Everyone at JM is excited to work with our new teammates from Classic!" said Tony Calandra, Group President of Frank Calandra Inc. and Calandra Group, LLC.