Warrior Met Coal Sees Record-High Coal Production in Q1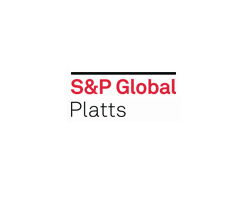 By Tyler Godwin
May 3, 2019 - Warrior Met Coal produced a record-high 2.3 million st of metallurgical coal in the first quarter of 2019, up from 2.1 million st produced in the year-ago quarter, according to a company statement.
The Brookwood, Alabama-based company sold 2.1 million st of premium low-volatile and mid-vol met coal in Q1 at an average net selling price of $176.37/st, down from 2.12 million st at $195.12/st in the year-ago quarter, the company said late Wednesday.
CFO Dale Boyles said on the earnings call on Wednesday that demurrage and other charges reduced the company's gross price realization to 98% in Q1, from 99% in the year-ago quarter.
However, cash cost of sales were at $86.80/st FOB port, down from $89.82/st FOB port in the year-ago quarter, which Boyles said was primarily due to lower spending and higher production volumes.
About 53% of the sales in Q1 were shipped to Europe, while 26% went to Asia and 21% went to South America, which was consistent with last year, CEO Walter Scheller said on the call.
Scheller said production levels were "better than expected," despite completing a longwall move that overlapped from the first to the second quarter, compared with zero longwall moves in the year-ago quarter. "Demand from our customers continued to be strong in the first quarter," Scheller said.
Warrior coal inventories increased by 199,000 st to 568,000 st in Q1, primarily due to the increase in production. "We expect our inventory level decline over the next few months," Scheller said.
The company generated $378.68 million in revenue, while recording a net income of $110.45 million, down from $421.79 million in revenue and net income of $178.69 million in the year-ago quarter.
Looking Ahead
Warrior Met Coal said it expects to produce and sell between 7.1 million st and 7.6 million st in 2019 at an average cash cost of sales between $89-$95/st FOB port.
Capital expenditures are estimated to range between $100 million-$120 million, while mine development costs will be between $18 million-$22 million.
In addition to the one longwall move in that took place in Q1 and Q2, the company expects to complete four additional longwall moves, which would be up from three moves in 2018. Scheller said the moves are expected to take away 100,000-150,000 st in production.
"We're approaching the remainder of 2019 with continued optimism, although with a cautious and conservative approach till further market and economic information is available," Boyles said. "Our estimates reflect the inherent risk of underground mining. Several factors may affect our outlook including the Platts premium low-vol index pricing, the number of planned longwall moves and the timing of those moves between quarters."