Three Coal Ships Loaded at Dominion Terminal in Week Ended May 3; One More at Pier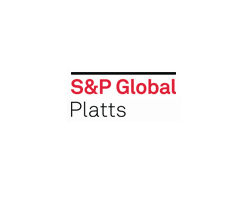 May 5, 2019 - Dominion Terminal Associates loaded and exported 145,407 st of coal on three coal carriers at its Newport News, Virginia, pier in the week that ended May 3, compared with three that exported 248,659 st a week earlier, company data showed Friday.
DTA, owned by Contura Energy (65%) and Arch Coal (35%) and served by CSX, loaded the Hermes with 79,871 st of coal Monday, DTA data showed. The ship is expected to reach the Port of Gibraltar on the southern coast of Spain May 12, according to cFlow, Platts trade flow software.
The Global Oriole loaded 45,694 st Wednesday and is expected to reach Gdansk, Poland, May 17, according to DTA and cFlow.
The KSL Sakura loaded 19,842 st of coal Thursday, departed for Singapore and is scheduled to reach its destination June 19, according to cFlow.
The Asia Confidence is currently anchored at the pier, and has loaded 32,024 st of the requested 81,115 st as of 3 pm EDT.
Thirteen ships departed DTA in April with 886,529 st on board, down from 21 that exported 1.26 million st in March. Since January 1, 66 ships have left DTA with 4.31 million st of coal.
Including those departed, DTA currently has 25 ships scheduled to arrive in May that will load 1.25 million st of coal, while another 22 are expected in June to export 1.22 million st, according to company data.
DTA is the second largest of the three coal terminals in the Hampton Roads region. In 2018, the terminal exported 15.82 million st of coal, up 23.4% year on year, according to Virginia Maritime Association data. The 15.82 million st was only behind Norfolk Southern-owned Lamberts Point, which exported 17.16 million st.