Jack Caffrey Arts and Culture Center in West Virginia Seeks Donations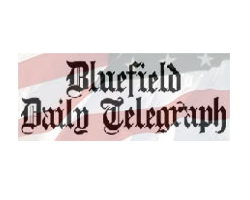 By Greg Jordan
May 6, 2019 - A future downtown location promoting history and the arts in McDowell County, West Virginia is seeking additional funding to make finishing touches on its renovations and purchase the furniture and other fixtures needed to make it operational.
The Jack Caffrey Arts and Culture Center located on 143 Wyoming Street in downtown Welch was recently given a $55,000 gift from a local donor, but only if the center can raise a $5,000 match. The funds, needed by May 15, is equal to 500 people giving $10 apiece, organizers said.
"Briefly, it is meant to be a history of what McDowell County once was; and that's regarding, of course, the coal mining and the railroad industry," Ann Turley, the center's director, said. "But it's also going to be a gathering place to celebrate our culture which includes our arts, our music, our food; and in addition, we have meeting space for workshops, classes, anniversary parties, celebrations of any kind. And we have two offices for rent to help support the expenses of the building itself."
Organizers described the project as a "second lever renovation" which reuses approximately 7,500 square feet of space. Originally a post office and later an automobile dealership, the historic structure will greet visitors with a two-story interior made of exposed masonry bricks, polished concrete floors, and large-span steel Pratt trusses supporting the roof. Large existing window openings were replaced with new aluminum storefront glazing allowing natural light into the space. The roof was replaced with a new membrane protecting and preserving the structure. A second exit stair was uncovered and enclosed to improve the health and safety of the building's occupants.
If the center can raise the matching $5,000 needed for the $55,000 grant, the money will be used to cover costs that were not anticipated during the renovation, Turley said.
"There's always those things you didn't know about," she stated. "Misscelenaous things that didn't appear until you're getting near the end. And, of course, the furnishings, display cases, chairs, tables and things that will support those meetings."
The center's official grand opening will be on June 8 and 9, Turley said.
Donations can be made by going to GoFundMe: McDowell Arts and Culture Center on the internet.