Coal, Energy Conference is May 20-21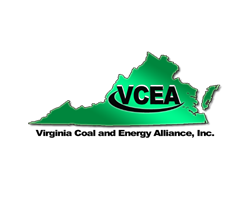 May 6, 2019 - The Virginia Coal & Energy Alliance and Southern States Energy Board's 40th annual conference and exposition will take place May 20-21 at the Meadowview Conference Center, Kingsport, Tenn.
The theme for this year's meeting is "Embarking on Coal's New Era."
The keynote speaker will be Lou Hrkman, the deputy assistant secretary for clean coal and carbon management at the U.S. Department of Energy. Hrkman oversees research, development and demonstration of advanced coal-based power systems and carbon capture, sequestration and storage.
Hrkman has more than two decades of experience in the energy industry. Most recently, he served as a policy adviser to Congressman David D. McKinley, who was the chair of the House Coal Caucus and the vice chair of the Energy and Commerce Subcommittee.
Hrkman also previously served as a legislative fellow for Congressman Gus Bilirakis, assisting on Energy and Power Subcommittee issues.
Hrkman previously served as a regional manager at Ingersoll Rand Inc., where he led efforts to provide energy-efficient and sustainable business solutions. Additionally, from 1993 to 2010, Hrkman held several management positions at Siemens Industry Inc., including national sales manager and director within the energy and environmental sector.
The annual fishing tournament will be held Friday, May 17 at South Holston Lake's Observation Knob boat ramp, 6:30 a.m.-3 p.m. Awards and prizes will be presented May 20 at the welcoming reception at the Meadowview Conference Center. For more information, contact Donnie Robbins at donnie.robbins@regencygas.com or Jeff Taylor at jtaylor@omegacoal.com.
The annual golf outing will be Monday afternoon, May 20 at the Meadowview's Cattails.
To register or for additional information, contact the Virginia Coal & Energy Alliance, P.O. Box 339, Lebanon, Va. 24266. Phone: 276/889-2262 or 889-4001; Fax: 276/964-6342; or email: vcea@virginiacoalenergy.com.