Caterpillar Reports Progress on Enterprise Strategy, Sustainability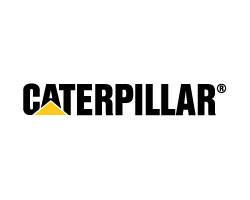 May 11, 2019 - Caterpillar Inc. (NYSE: CAT) today released its 2018 Annual Report and Sustainability Report. Both titled "Let's Do the Work," the companion reports detail the company's progress on executing the enterprise strategy and the benefits being realized for customers, dealers, employees, shareholders and communities around the world.
To read the reports, visit http://reports.caterpillar.com/.
"These reports showcase our progress on introducing innovative products and services to make our customers more successful," said Caterpillar Chairman and CEO Jim Umpleby. "We are executing our strategy to deliver long-term profitable growth and shareholder value, all while investing in sustainable solutions that enhance communities and help build a better world."
In addition to the Annual Report and Sustainability Progress Report, the company's Environmental, Social and Governance Priorities & Approach highlights its performance on economic, environmental and social topics, including management processes and progress against our sustainability goals.