Turkey Boosts Imports of Coking Coal From U.S., Canada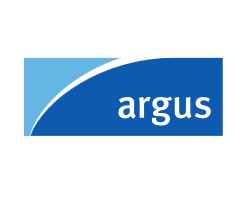 May 12, 2019 - Turkey's imports of coking coal rose in March, underpinned by higher volumes from the U.S. and Canada, trade data show.
Total imports edged up to 573,405t in March from 541,538t in February, considerably higher than 329,120t a year earlier.
Australia remains the largest supplier, but volumes dipped to 317,254t in March from 358,846t in the previous month.
This decline was more than offset by an increase in imports from Canada — up by 162pc month on month at 120,062t — and the receipt of 77,803t from the US.
U.S. coking coal exports to Turkey had a strong 2018 with monthly volumes averaging 198,977t. The U.S. did not supply any in January-February 2019, trade data show, but volumes are expected to pick up — particularly given winter restrictions on Great Lakes shipping routes are no longer in place — and remain robust until the end of the year.
Turkey's imports of Russian coking coal slipped back in March to 58,286t after spiking at 136,824t in February. Regional interest in Russian coking coal has been steady in recent months, with some mills keen to explore lower-priced tier 2/3 coals of various origins given the significant price premium attached to tier 1 Australian low-volatile coals, weaker steel outlook and increased iron ore costs.
The Argus daily fob Australia assessment for premium hard low-volatile coking coal is at $211.45/t today, $29.35/t higher than the fob Australia mid-volatile index at $182.10/t. By comparison, the spread between these two indexes was at $15.40/t a year ago and $8.75/t two years ago.
Intake of Chinese Met Coke Edges Up
Turkey's imports of metallurgical coke rose in March, as lower Chinese prices encouraged an uptick in bookings from the country.
Turkey imported 71,363t of met coke in March, up from just 12,823t in February although down from 107,415t in January.
First-quarter imports totalled 191,601t, roughly flat on a year earlier, but down significantly from the 507,013t imported in January-March 2017 — a bumper year for Turkish met coke imports as mills carried out maintenance work on a number of their own coke batteries.
Market participants have recently commented on Turkey's willingness to try out Chinese material of varying quality, volumes of which rose to 55,002t in March, compared with zero in February. Many European steelmakers remain unwilling to consider Chinese coke owing to concerns about quality and price, making Turkey a significant opportunity for Chinese exporters looking outside Asia.
Turkey's intake of Chinese met coke has been sporadic for some time, but it became increasingly attractive in November-April as narrower steel margins pushed Chinese coke plants to slash prices. The Argus daily fob north China assessment for 65 CSR met coke peaked last year at $401/t in early November, but then fell by $102/t to bottom out at $299/t fob in mid-April.
It remains to be seen how sustainable Turkey's imports of Chinese met coke will be, with some of this year's bookings said to have been on a trial basis, and fob China prices now back on the rise. The Argus daily 65 CSR index is at $326/t fob north China today. Sellers of Chinese met coke are still actively competing in tenders to supply Turkey for May-July shipment, but are in some cases unable to sell at low-enough prices to win deals, market participants said.
Meanwhile, Turkey's imports of Russian met coke edged up to 13,170t in March from 7,735t in February. Volumes are some way below January's high of 13.7mn t, sharp monthly fluctuations are not uncommon and Russian material is still seen as a particularly competitive option in terms of price, with recent tender results suggesting that arrivals of Russian material will increase as the year progresses.
Poland has not supplied any met coke to Turkey since January, trade data show. A European market participant said this is not surprising, given recent offers of Polish 62 CSR met coke have been as high as $330/t fob, and regional freight costs are fairly high at the moment. For comparison, in a recent July tender for 64/65 CSR met coke, a Turkish mill was aiming to pay no higher than $300/t cif Eregli.