CONSOL's New Itmann Mine First Since a 2017 Restructuring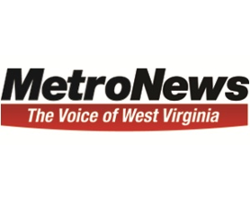 By Chris Lawrence
May 13, 2019 - CONSOL Energy says the market for met coal is right to move forward on development of a new mine in southern West Virginia. Although Consol is an historic player in the coal industry, they've only been a stand alone coal company again since 2017.
"This was the first major announcement we've made since becoming a pure play coal company again," said External Affairs Manager Zach Smith. "Since our transformation in November of 2017 we were spun off from our former parent CNX."
The company, which still operates large coal mines in southwestern Pennsylvania, will open up the new Itmann Mine in Wyoming County. Development will be substantial and will take a couple of years to get in place.
"We have to build a new prep plant over the next couple of years, so there's some capital that will go into getting the mine up and running," he said.
When at full capacity, Smith anticipated 100 to 150 coal miners would be employed at the operation. It's the kind of news Wyoming County has desperately been wanting to hear since the shutdown of the Pinnacle Mine earlier this year.
Consol Energy, although not the major player in the coal business it once was, still owns substantial coal reserves all across the Appalachian Region. Smith couldn't speculate if more announcements like the Itmann Project are coming, but also wouldn't rule it out.
"I don't want to speculate too much, but we're definitely optimistic," he said. "I can't say for sure we have any future plants, but here are certainly opportunities."
The mine, which will produce low vol metallurgical coal is expected to be up and running by 2021.