EU Steel Woes Yet to Shake U.S. Coking Coal Outlook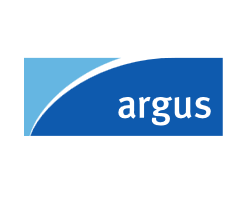 May 15, 2019 - U.S. coking coal market participants are closely monitoring the unfolding challenges in the European steel sector, with four key consumers of U.S. high-volatile grades either planning production cuts or facing less certain futures.
But these headwinds are having a limited impact on the U.S. coking coal market, as European importers have implemented a cautious approach to buying raw materials on the spot market for several months, while contracted tonnes are still arriving. And U.S. exporters continue to enjoy strong demand in other markets, although Europe is one of the more lucrative in terms of achievable prices.
The European steel market has faced mounting problems, with Luxembourg-based ArcelorMittal planning to temporarily reduce its steel output by 3mn t/yr, the Tata-Thyssenkrupp European merger appearing unlikely to go through and struggling UK firm British Steel seeking a second loan from the government.
The exact proportion of U.S. coking coal used in British Steel's blends is unclear. But the company has increased its usage of U.S. coking coal in the past two years to reduce exposure to Australian supply risks and take advantage of more flexible delivery periods, according to a source close to the steelmaker.
The widening of the price spread between Australian tier 1 low-volatile and lower-grade coals has further boosted the appeal of U.S. coking coal globally for those mills that can comfortably handle the quality variations. For low-volatile coking coal, the Argus daily fob Australia index is $28.25/t higher than the fob Hampton Roads price. This compares with a spread of just $1.30/t in May 2016.
The U.S. exported 22.45mn t of coking coal to Europe in 2018, a 40pc share of its total shipments, according to the U.S. census bureau. This crept up to 44.4pc in the first quarter of this year, with 5.6mn t delivered to Europe.
Tata Steel Europe requires around 180,000 t/yr of high-volatile type B (HVB) supply, Thyssenkrupp around 520,000 t/yr, British Steel 280,000 t/yr, and ArcelorMittal and Ilva 1.24mn t/yr combined, a U.S. market participant estimated. This would account for roughly 70pc of Europe's estimated annual HVB demand, according to the market participant. The steelmakers declined to confirm whether these estimates are accurate.
But the highly structured and contracted nature of U.S. coking coal sales to Europe mean that any impact on the U.S. might take time to play out. And while fob Hampton Roads indexes may well have scope to come down if European buyers push, there is no indication that medium-term outlooks are being revised down, and robust Asia-Pacific coking coal prices continue to lend support.
Some of the key U.S. producers have committed around 79pc of their coking coal sales for this year, indicating that their order books are in a strong position for 2019, assuming customers do not need to start pushing back contracted tonnes. Some export tonnes were spurned earlier this year, one U.S. producer said, but this was attributed it to end-of-winter carry-over and inventory corrections.
Another U.S. producer said it delayed some first quarter shipments to later this year because of weaker-than-expected steel market conditions, but remains confident of the overall outlook. Market participants have not noted any more pushback, and any slowdown in shipments to Europe in the third quarter is more likely to be related to summer maintenance periods and holidays, rather than a confirmation of industry headwinds.
Much will depend on how events unfold for the European steel sector, with uncertainty hanging over the future of British Steel and Tata Steel's Welsh operations in particular, but neither company has outlined any new operational changes. European mills have been taking a cautious approach to raw materials purchases and inventory management for several months now, with fewer spot bookings, and are expected to just continue in this vein unless another significant development unfolds.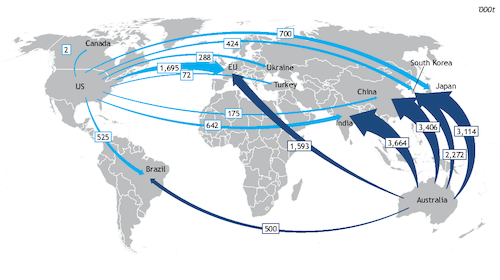 U.S. vs Australia March coking coal exports