China to Provide Tariff Exemptions on U.S. Imports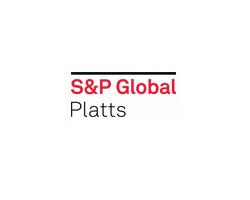 May 15, 2019 - The Chinese Ministry of Finance has allowed for exemptions on U.S. imports, which have been slapped with tariffs amid ongoing U.S.-China trade tensions, and this includes coking coal, market sources in China said Wednesday.
In a notice released by the ministry on Monday and seen by S&P Global Platts, the exemption requires Chinese users or related associations to apply for the tariff exemptions between June 3 and July 5 for imports listed in the first round of tariffs, and between September 2 and October 18 for imports in the second list.
The document also stated that the exemptions may be granted on several grounds. Among others, Chinese users facing difficulty in seeking alternative options may apply, or if the tariffs implemented have resulted in significant economic losses. Those who find that the tariffs implemented have resulted in major consequences such as an industry's development, technological progress or environmental efforts may also apply.
On August 9, 2018, the Chinese government said it would impose a retaliatory 25% tariff on $16 billion worth of U.S. products effective August 23, 2018, two days after the U.S. imposed a 25% import tax on Chinese products, which took effect the same day. This brought the total tariff imposed on U.S. coking coal to China at 28%, as U.S. coking coal imports to China were already subjected to a 3% import duty.
A U.S. miner, however, said there was little ground for U.S. coals to be exempted from tariff given ample availability of alternative supplies from Mongolia, Australia, Russia as well as domestic coals in China. Nevertheless, such an arrangement would enable Chinese end-users who have coal blending requirement some flexibility.
Market participants said there were roughly five vessels of U.S. coal Buchanan with 40% CSR, 18%-19%VM 7%TM and 5-6% Ash at bonded warehouses in China. Bonded warehouses is an area where sellers could leave their vessels for a period of time. Buchanan typically ships in baby Capes of 130,000 mt, market sources said.
An end-user who had used U.S.' Buchanan before said that it appears unlikely for Chinese end-users to buy U.S. cargoes and take the initiative to apply for the exemptions.
"I do not think that people will apply for the exemptions as there are plenty of alternatives within the domestic market," the end-user said.
In April, market participants reported of the possible removal of tariffs on U.S. coking coal imports with U.S. sellers actively offering their cargoes to Chinese end-users. This was led by the Chinese purchase of other U.S. commodities such as crude oil and soybeans in March. However, the situation turned on May 5 when U.S. president Donald Trump slapped more tariffs on Chinese imports.
According to China's customs statistics, China imported 60,585 mt of U.S. coking coal in the first quarter of 2019, down 45% compared with the same period a year ago. In 2018, China imported 2.1 million mt of U.S. coking coal, down 33% compared with the same period a year ago.
However, U.S. coking coal is only a small proportion of China's overall coking coal imports. Australia and Mongolia are China's main coking coal suppliers, whose combined volume accounted for 88% of China's coking coal imports in 2018.