West Virginia Governor-Owned Company Receives Ultimatum From Federal Judge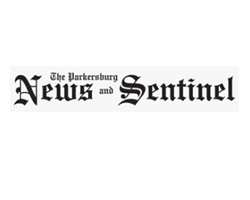 By Steven Allen Adams
June 1, 2019 - A federal judge is giving one of West Virginia Governor Jim Justice's coal companies until next Thursday to explain how it plans to pay a $1.2 million contempt fine.
U.S. District Judge Irene Berger of the Southern District of West Virginia issued an order Thursday directing the U.S. Attorney's Office for the district and Justice Energy Company to submit a proposal to the court on when the company plans to pay its contempt penalty in full.
The court issued an order Jan.5, 2016, holding Justice Energy Company in contempt for a case brought by James River Equipment that alleged that Justice Energy Company owed James River more than $148,000 for coal mining parts and equipment.
The case, filed in 2013, alleged that the Justice-owned company refused to pay what was owed. Representatives of Justice Energy also failed to appear at hearings regarding the debt, causing the company to be held in contempt with a $30,000 per day sanction.
By Feb. 25, 2016, the court entered a judgment for a total civil contempt sanction of $1,230,000. An appeal of those fines to the Fourth Circuit Court of Appeals failed, with the judges issuing an opinion upholding the lower court sanction on Aug. 17, 2018.
On Jan. 31, the U.S. Attorney's Office was granted approval to start looking into Justice Energy's assets. On April 19, the parties gave an update to Berger that they were close to completing their task and would determine how to collect the penalty.
"To date, however, Justice Energy has made no payments with respect to a sanction entered more than three years ago," Berger points out in her order.
As part of her order, Berger also directed that any schedule of payments by Justice Energy to satisfy the contempt penalty debt be completely paid off by Jan. 1, 2020.
During the civil proceedings, Justice Energy was owned by Mechel OAO, a Russian company with energy assets all over the world. Justice sold his company to Mechel in 2009 for $578 million. A year before being held in contempt in 2016, Justice repurchased the company from the Russians for $5 million.
James River Equipment is not the only time recently that Justice and his companies have run afoul of the federal government. The U.S. Attorney's Office of the Western District of Virginia and the U.S. Mine Safety and Health Administration filed a civil action against the 23 Justice-owned coal companies for $4.8 million in unpaid penalties May 7.
On May 21, Justice's Bluestone Energy Group filed for a declaratory judgment in federal court against the U.S. Office of Surface Mining, Reclamation and Enforcement. The Justice coal companies are asking the court to require the federal agency to live up to an agreement to settle various fines, penalties and reclamation fees.
Son Jay Justice controls the governor's coal companies, while daughter Jill Justice runs the Greenbrier Resort in White Sulphur Springs, though Justice has not put the Greenbrier or any of his coal companies in a blind trust.
Attorneys for Justice Energy could not be reached for comment.