Don't Take North Dakota Lignite Coal for Granted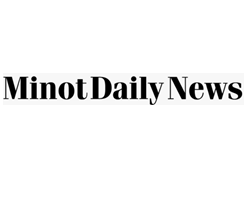 June 1, 2019 - The state is said to have an 800-year supply of lignite coal beneath its prairies.


The supply could last even longer if we allow ourselves to be duped into not mining that coal and putting its energy to use, heating homes and powering businesses.
Yes, coal has its detractors – and some enemies too.
Thankfully, our state's congressional delegation and most state leaders aren't buying into the bad press coal has been getting over the past few years. It is possible, they know, to back other forms of energy without demonizing coal.
Public Service Commissioner Brian Kroshus, for one, says coal will remain a long-term source of energy – along with wind, etc.
"The wind doesn't always blow and the sun doesn't always shine," Kroshus told Minot Daily News for a recent article. When this doesn't happen, he said, the power plants are not designed to ramp up and down quickly. They take awhile to ramp up but when they are there, they can hold steady and push power out onto the grid. "That's incredibly important," he said.
That is just one fact that detractors of coal choose to ignore.
Earlier this week it was rammed home by the Lignite Energy Council just how much demand there will be for electricity in North Dakota in the future.
According to the Lignite Energy Council website, "North Dakota will need significantly more power generation in the next 20 years as electricity consumption is projected to increase by up to 70 percent, driven largely by continued expansion of oil and gas activity in western North Dakota. That is according to a new Power Forecast 19 completed by Barr Engineering.
"The expanded activity will include more drilling rigs, pipelines, refineries and other related facilities needed to produce and move oil and gas to markets. Population growth needed to staff those activities and associated services was also considered in this analysis."
That is good news for North Dakota's people and for coal. It means electricity from coal remains essential as are the workers who mine the coal and run the power plants.