West Virginia Governor Jim Justice Family-Owned Business Buys Part of West Virginia's Pinnacle Mine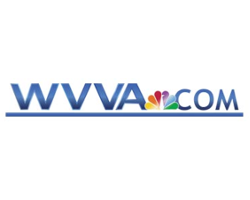 By Annie Moore
June 2, 2019 - A representative for the United Mine Workers (UMWA) precinct 1714 has confirmed their miners are in talks with West Virginia Governor Jim Justice's family mining business following their purchase of the Pinnacle Prep Plant in Pineville.
Hundreds of jobs were lost at the mine, the biggest in Wyoming county, after Mission Coal declared bankruptcy in October, 2018.
UMWA 1714 Pres. Bobby Bowman said the Justice family business purchased the mine in conjunction with Contour Energy through bankruptcy proceedings in May for 3.1 million dollars. At that time, he said the judge threw out their union contract. As a result, there is no requirement that the new owners wait a year before opening the mine non-union.
According to Bowman, more than 45 jobs are at stake at the prep plant and possibly more at other parts of the mine purchased by Justice's family.
WVVA News has reached out to Bluestone Industries, the company run by the Governor's son Jay Justice for a response.