The Pursuit Of Carbon Capture Is A More Rational Policy Than The Rejection Of Climate Science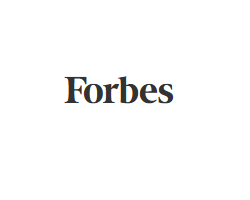 By Ken Silverstein
June 3, 2019 - When it comes to energy and environmental policies, the Democrats support some variation of the Green New Deal that accelerates investment in clean technologies. The Republicans, led by Donald Trump, have sidelined those issues and instead, are mostly focused on increased oil and gas development.
All fuels will continue to be used, including coal. But the momentum is definitely with the greener energies, not only because their costs are falling but also because private enterprise has determined it is good for business. To that end, the National Climate Assessment — written by 13 U.S. agencies — says that addressing carbon emissions is urgent and that the time frame to make a difference is short.
"One of my key takeaways is that companies understand the urgency and magnitude of this challenge and are committed to working with others to deliver durable solutions," says Bob Perciasepe, president of the Center for Climate and Energy Solutions. Climate neutrality, he adds, involves the reinvention of the way homes are powered and goods and services are moved.

The group just released its own analysis that says that the United States should put a price on carbon, which penalizes heavy emitters and which rewards those businesses that deploy clean energy technologies.
To that end, Bloomberg New Energy Finance is forecasting that coal use, globally, will fall from 38% today to 11% by 2050. Meanwhile, wind and solar electricity will make up 50% of the world's energy mix — a function of the falling price of the underlying technologies as well as $548 billion being invested in storage capacity by 2050. On top of that, it says that CO2 emissions will fall by 38% during that time.

The Energy Information Administration reaches a different conclusion. It says global energy use will rise by 28% between now and 2014. Most of that growth will be driven by China and India. It adds that coal use will remain flat while renewable energy and nuclear power will grow, all to try and combat CO2 levels. Even though the greener fuels will expand faster than the fossil fuels, it adds that coal, natural gas and oil will still make up three-quarters of the energy use to 2040. And natural gas, which is cleaner than the other fossil fuels, is the fastest growing among them.
"We have an existential threat, we are in a situation where, if we don't act quickly, we're going to basically lose almost everything we have," former Vice President Job Biden said on the campaign trial, as reported by Bloomberg. "And that's exactly the case. It's even more urgent now." He goes on to say that the country needs a "green revolution" that is "rational" and that takes into account the livelihoods of American workers.
Existential Threat
With that, the Energy Information Administration says that the United States will continue to produce ever-increasing amounts of natural gas and oil. And more and more of the natural gas will get shipped in the form of liquefied natural gas, with Canada and Mexico buying much of it.
Greater natural gas production at home will also serve to cut manufacturing costs by 2 percent, says the Boston Consulting Group . Experts say that as long as natural gas prices remain less than $6 per million Btus industry will expand and utilities will continue to add natural gas-fired generation.
And, like it or not, since 2005 the United States has funneled at least $8 billion into tools that would remove 90 percent of the coal-related toxins before they leave the smokestack: The carbon is captured and is either permanently buried underground or it is used to enhance oil recovery.
Without a doubt, this is hugely pricey and some would argue that such scarce resources should be going to advance the green energy evolution. But the Center for Climate and Energy Solutions that is a climate hawk is a realist and says that because global coal consumption is rising, countries ought to be expanding their research and development into better coal technologies.
That, in fact, had been the position of the Obama-Biden administration. Biden, now a candidate for U.S. president, emphasizes that the pursuit of practical and cost effective energy positions enabled the two of them to address climate change and to fund green energy technologies.
The more progressive environmentalists says that such "middle of road" policies won't do nearly enough to combat global warming. But under any set of circumstances, it is much more than what the Trump administration has done. The president, in fact, rejects modern climate science and he has withdrawn from global climate talks — the only nation to have done so.
The White House's latest move is to change the reporting standards for the next edition of National Climate Assessment, reports the New York Times. The president's team would stop reporting worst-case scenarios and only project CO2 releases through 2040 — not through the end of the century when the outcome would only worsen if nothing is done.
"Political interference cannot be permitted to stifle work on climate change by our scientists, says Senator Edward Markey, D-Mass. and head of the Senate Climate Change Task Force, in a letter.
If one believes that climate change is a threat, it becomes an imperative to take action to limit CO2 emissions — a position that corporate America is largely embracing. But fossil fuels will remain staples of the global economy, meaning that it is essential to invest in carbon capture and sequestration. Environmentalists may not like such moderation but, they will find it more palatable than listening to Donald Trump for four more years.