2019 China Coal Equipment and Mining Technology and Equipment Exhibition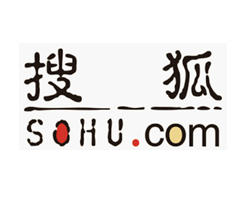 June 3, 2019 - Safe green mining and clean and efficient use are the development direction of the world coal industry. As an important basic energy source and raw material for China, coal will not change its main energy status for a long period of time. We must conscientiously do a good job in coal. At present, China's economic and social development is at a new stage of historical development. The state has promoted the overall layout of the "five in one" and coordinated the promotion of the "four comprehensive" strategic layout, vigorously promoted the "energy revolution", and accelerated the pace of transformation and upgrading of the coal industry. The coal production and consumption methods will undergo profound changes, and new and higher requirements will be placed on the equipment manufacturing industry. The future of coal machinery and equipment manufacturing is bright and promising.
Founded in 2005, CICEME EXPO is a coal mining industry industry conference, attracting 380 exhibitors from 65 countries and regions, 80 of the world's top 500, and 33,980 professional visitors. The exhibition area is 68,000 square meters. It will be held in Beijing from November 28th to November 30th, 2019. It has been successfully held for 14 times.
Beijing Huamao Lian Exhibition Co., Ltd. closely follows the pulse of the industry and follows the new normal of the development of the coal mining industry. It is the best place to hold this exhibition to help the new development of the coal mining industry. The company relies on the excellent exhibition team of the coal mining industry to enrich the exhibition experience, top planning ability, and first-class exhibition level to serve domestic and foreign merchants.
We will adhere to the professional, dedicated and dedicated service tenet, carefully layout, highlighting the value of the world coal mining industry exhibition, and become a high-end exchange platform for global coal mining enterprises to display first-class intelligent technology and equipment.
Last review:
From November 21st to 23rd, 2018, the "14th China Beijing International Coal Equipment and Mining Technology Equipment Exhibition" was successfully held at the China International Exhibition Center in Beijing. The exhibition brought together countries and regions from the United States, Germany, Russia, Japan, Australia, the United Kingdom, as well as CITIC Heavy Industries, Huaxin Mining Group, Davao Energy, Zhenchen Heavy Industry Equipment, Hubei Xinye Steel, Erisk Mine from China. 380 domestic and foreign coal mining equipment and well-known coal production enterprises from 65 countries and regions including Huanghe Cyclone, China Minmetals Longke Energy Technology, Hanwei Communication Equipment, Yanchang Petroleum Northwest Rubber, etc., exhibitors from the coal industry 35,908 people from mine construction enterprises, government management agencies, geological prospecting units, dealers, traders and spectators visited the exhibition. Leading companies at home and abroad have brought their most innovative products, equipment and solutions to the exhibition, covering various fields within the industry, and becoming the platform and window for the world to understand China's coal industry and China's coal industry to the world. It is a grand gathering of international mining technology exchanges and cooperation. The exhibition received good reviews from exhibitors, buyers and the society.
CICEME 2018 has won praises from many well-known buyers and exhibitors through the Precision Buyer Invitation Program. At the exhibition site of 2018, more than 680 outstanding enterprises from the mining bureau, coal, mining management department and coal mines, mineral enterprises, coal processing enterprises and scientific research institutions formed a tour group of more than 30,000 people to come to the exhibition site, seamless Docking exhibitors and a number of user companies.
The exhibition includes Xinhua News Agency, People's Daily, CCTV, China Daily, China Coal News, China Mining News, International Coal Network, HC Engineering Machinery Network, China Mineral Processing Network, Mining Machinery Magazine, China Machinery Network, Sina, Sohu, People's Network, etc. Thousands of media reports at home and abroad.
China Coal & Mining Expo will continue in Beijing on November 28-30, 2019. Hosted by China International Exhibition Center, you are welcome to visit the exhibition!