Tour-Ed Mine in Pennsylvania Offers Lessons in Underground History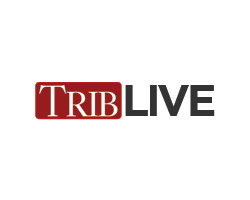 By Joyce Hanz
June 4, 2019 - Go beyond the typical tour and get really down-to-earth with a trip under Fawn Township in Pennsylvania.
Dubbed the "Coalest" Pittsburgh attraction, Tour-Ed Mine and Museum in Fawn offers educational underground coal mine tours 160 feet below ground.


Dating back to the 1850s and formerly the once-active Avenue Mine, its workers provided coal for Pittsburgh's steel industry, including Allegheny Steel and other U.S. steel companies.
Tour-Ed opened as a non-profit, offering tours in 1968.
Tours of this old coal mine are led by former coal miners, providing a first-hand glimpse into the harsh and backbreaking work that coal miners performed, originally with a simple pick, shoveling coal into a nearby donkey-powered cart.
"Back in the day, there were thousands of coal mines in Pennsylvania," says Tour-Ed president Bob Black. "Now there are only about 50."
Tours commence in an above-ground classroom, with guests experiencing a short tutorial, video and safety information on coal mining.
Next up is the required hairnet and hard hat and a ride in a real "man trip" coal car that transports visitors underground for a 30-minute guided tour that includes live demonstrations, authentic mining tools and coal mining methods.
Tour groups are limited to 25 or fewer on each excursion and the mine undergoes regular inspections to ensure safety.
"It validates what you did for a living all of your life," says Black, himself a retired coal miner from Penn Hills. "The most important aspect is that we are able to share the history of mining with people visiting from all over the world."
Tour-Ed welcomes almost 7,000 visitors annually from as far away as Iceland, Japan and Germany.
And the most asked question about the mine?
"People always want to know how dark it really gets in the coal mine," says Black.
Five different rail guides, all retired Pennsylvania coal miners, demonstrate the darkness factor during tours — turning off the lights and temporarily immersing the tours into a quiet and complete darkness.
During the 1800's a single wax candle mounted on a soft fabric hat was the only source of light for a miner who routinely logged 12 to 14 hours a day underground.
Tour guide Joe Berardone, 69, worked the mines more than 13 years. He describes his years in the mine as "dusty, loud and dirty" and recently instructed wide-eyed third-graders touring from St. Margaret of Scotland School in Greentree on how coal was dug by hand in the 1850s and the subsequent progression to hydraulic modern machinery today.
"The coal (Freeport) seam goes for miles and miles and miles," Berardone says. "It's always about 50 degrees in the mine."
Brady Jenkins, a third-grader from St. Margaret, had never seen a coal mine before.
"I learned that it is really dark inside a mine and they used a machine that looked like something from 'Star Wars,' " Jenkins says.
Tours highlight several components of coal mining conditions or happenings, such as rats in the mines (coal miners would feed them food scraps from their lunches), the practice of taking a live canary in a cage down in the mine for air/oxygen safety monitoring and the fact that the mines never had bathroom facilities.
"The canary was used until the early 20th century and the bird could detect a lack of oxygen, as they breathe faster than human beings. So, when the canary fell off of its perch, the miners would move them to fresher air," Black says.
St. Margaret classmate Mayra Nee said she learned about how women fared during the early coal mining years.
"I really liked it because we got to go underground and into a cave where they mine. We learned that the ceiling is only 3 feet high in the cave. In the museum, we got to see how the girls lived in the 1900s and all of the things they used around the home. We learned how the mom did all of the work and the dad earned the money," Nee says.
Learn more about the heritage of coal mining in Western Pennsylvania as you tour the Coal Miners Museum — offering thousands of historical pieces on display, a 1785 log home, a strip mine, saw mill and a replica of an 1850s coal miner's home. Pack a picnic and plan on spending several hours exploring the 13-acre Ira Wood Park, named for the late Tour-Ed founder.
Tours have no minimum age limit (babies are allowed) and reservations are recommended for groups of 24 or more.
For Black, operating Tour-Ed keeps him tied to his memories of decades working in Western Pennsylvania mines with men he described as "family" to him. He is especially proud to share the Tour-Ed experience with students on school field trips.
"The kids love it," Black says. "They all come in a little tentative and they don't know what to expect, but they come out happy as a pig in a blanket after the tour."