Broader Implications of Two Public Utilities' Troubles Draw Differing Opinions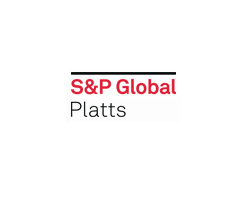 June 4, 2019 - Falling power demand and changing generation fleets are pressuring municipal utilities across the US, most recently illustrated by reports this month out of Florida and Texas. But industry observers differed Friday over whether public utilities face special difficulties peculiar to their structure.
The board of directors of JEA, which is Jacksonville, Florida's municipal power and water utility, received a report Tuesday regarding a "baseline" scenario for the utility's finances through 2030. If current practices persist, electricity power demand would fall by 8% while the cost of delivering power would climb by more than 50%, the report said.
The report cited the Federal Power Act of 2005's energy efficiency incentives as shaving power demand by 8% from 2006 to 2018, even as the number of power customers climbed by 16%.
By 2030, energy efficiency would offset all load gains expected by customer growth, the report said, while distributed energy resources -- primarily rooftop solar -- would cause a further 8% decline in power demand from 2018 levels.
Meanwhile, the Georgetown, Texas, City Council on May 20 received an Electric Resource Management Assessment Report from Schneider Engineering, which showed that the Georgetown municipal utility's changing power supply portfolio, and how its risks were managed, boosted the average customer's power bill significantly -- $17.62/month in 2019.
Since 2017, Georgetown has produced more renewable energy than it consumes, the basis for its assertion as being supplied 100% by renewable energy. That renewable energy replaces a long-term contract with the Lower Colorado River Authority, terminated almost four years early in September 2012.
The accelerated planning and implementation of replacing that capacity resulted in contracts that, for 2016 through 2018, "cost the city significantly more than its budget projections," the report states.
'Utility Death Spiral'?
The JEA and Georgetown reports fit into "the larger debate around 'utility death spiral' (low load, non-utility generation, etc.)," said Gurcan Gulen, a Boston area energy market consultant, in an email Friday.
"But, the devil is in details," Gulen said. "Load may not be declining everywhere. New technologies may be incorporated by third parties without hurting utility bottom lines. What is needed is a holistic reform of ratemaking and more market liberalization. New technologies, changing consumer preferences offer value but current regulatory and market structures do not price them properly."
However, Chrissy Mann, senior representative of the Sierra Club's Beyond Coal Campaign in Texas, cautioned against generalizing based on the JEA and Georgetown reports. "In my experience munis across the country are pretty diverse and complicated as they participate in differently managed markets," Mann said in an email Friday.
For example, the Austin, Texas, municipal utility "has set aggressive renewable energy goals, including a 2027 goal of 65% renewable energy, and has decreased rates for customers," Mann said.
Regarding nearby Georgetown, however, "there's a lot more going on ... than the transition to more renewable energy," she added.
"It looks like most of the cost overruns are related to the city's mismanagement after the exit from a very unfavorable long-term LCRA contract," Mann said.
Matthew Cordaro, a former Midcontinent Independent System Operator president and CEO, also defended the performance of public power utilities in general, saying JEA and Georgetown's troubles "are exceptions."
'A Difficult Era'
In January, S&P Global Ratings issued a public power and electric cooperative sector outlook report concluding that "ratings stability persists in a difficult era." About 95% of the entities had stable ratings, and the largest number of such entities had an "A" bond rating.
However, the following issues make the era "difficult":
"The uncertain trajectory of emissions regulations"
"State and federal proposals for unfeasible power plant emissions reduction goals"
The spread of distributed generation and its suppression of utility power sales
Downgrades were concentrated among utilities associated with "beleaguered nuclear projects" such as the Vogtle plant expansion in Georgia, a factor in JEA's financial difficulties.
Cordaro serves on the Long Island Power Authority, a public utility that contracts with PSEG to provide electricity to its customers.
"The only thing LIPA has responsibility for is budgets and rates," Cordaro said, emphasizing that he was speaking individually, not on behalf of LIPA. "We've got a very favorable rate situation," he added.
Former Hawaii Public Utilities Commission member Lorraine Akiba, now president of the LHA Ventures energy consultancy, said munis and co-ops "across the country are innovating and using renewable energy and energy storage as well as grid edge technology to their benefit to keep costs down and provide reliable service," while those that have access to cheaper renewables face particularly favorable circumstances.
Factors that may cause difficulties include "local politics and lack of willingness to transform their business models to leverage new grid technology to operate more cost effectively and to encourage customer choice and involvement," Akiba said in an email Friday.