U.S. FERC's Chatterjee Rekindles Grid Resilience Debate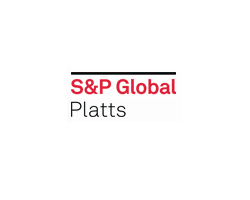 June 6, 2019 - U.S. Federal Energy Regulatory Commission action on grid resilience could be forthcoming, Chairman Neil Chatterjee suggested Wednesday.
After nixing a contentious proposal (RM18-1) from the Department of Energy to institute new market rules providing for full-cost recovery and a return on investment for generators with 90-day on-site fuel supplies, FERC in January 2018 launched a holistic review (AD18-7) of the resilience of the bulk power system. The agency said the results of that review would determine whether commission action on grid resilience was warranted.
Neil Chaterjee
The comment window for that proceeding closed over a year ago, and the commission had mostly been mum on what, if any, next steps would follow. This led some to wonder whether the issue had been usurped by other concerns and was essentially dead at FERC, especially in light of several federal efforts to curb retirements of coal and nuclear units in the name of resilience and national security that were met with much resistance and found little success.
Multifaceted Issue
But Chatterjee told attendees of the annual Nuclear Energy Assembly and Supplier Expo that the topic remained "top of mind."
"Though I don't want to get ahead of my colleagues, I have come to conclude that resilience is a multifaceted issue requiring active participation of the RTOs and ISOs and the states," Chatterjee said. "So I'm really focused on how to best engage those stakeholders moving forward."
"[Energy] Secretary [Rick] Perry started us down an important path, and we now have a forum in which we can carefully consider what threats the grid should be designed to withstand, what actions we can take to improve grid resilience, and how we can create the right ecosystem for investments in resilience," he added.
Chatterjee did not expand further on where the commission would head on the topic. The agency has many tools at its disposal to facilitate engagement, including the ability to issue notices of inquiry, convene technical conferences, initiate Federal Power Act Section 206 review proceedings and promulgate rulemakings.
He told reporters on the sidelines of the nuclear industry event that, "in the coming days," he would talk with his colleagues on the commission and agency staff "about how to go about" actively engaging the grid operators and states. "I hope to be able to update you soon," he said, but declined to make any projections on timing.
'Inflection Point'
The grid resilience debate created a clear divide in the power industry between the positions of the coal and nuclear sectors and practically everyone else, creating strange bedfellows among lobbying groups for competing fuels.
Chatterjee said in his keynote to the nuclear faction that shifting dynamics -- namely cheap, abundant natural gas made available by the shale revolution, the declining cost of renewable energy, and other market forces -- had made it harder for some nuclear generators to compete in the wholesale power markets.
"We are standing at a critical inflection point for nuclear power, and we have to remain cognizant that the decisions that lawmakers and regulators make today will have significant impacts for many years to come," he said.
While he contended that nuclear power provided "unique value" to the energy mix in that it was carbon-free, fuel secure and reliable, he stressed that FERC had a "limited role" in the debate over the composition of the generation mix of the future.
"FERC is not an environmental regulator. We do not have the authority to design and implement a climate change policy for the US," he said. "Instead, our governing statutes limit us to considering whether rates are just and reasonable and the reliable operation of the grid. It is precisely that limited statutory role that makes the role of Congress and states so critical."