Drop in Flow to China, Japan Push May Australian Gladstone Coal Exports to Three-Month Low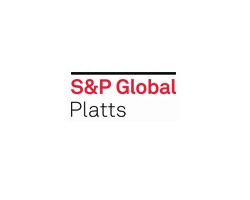 June 6, 2019 - Exports of coal via the Port of Gladstone in Queensland, Australia, slid to a three-month low in May as volumes to China and Japan slumped, data from the Gladstone Ports Corporation showed Thursday.
About 70% of the coal exported from Gladstone is metallurgical, with the remaining 30% being thermal, GPC says.
Total coal exports from the port were at 5.97 million mt in May, down 6% year on year and 4% lower than April. It's the second lowest monthly volume on a year-to-date basis after February's 5.12 million mt, the data showed.
The volume to Japan dropped to a three-month low of 1.37 million mt. That represents a 37% year-on-year fall and 14% slide from April. In the past four months, exports from Gladstone to Japan have averaged just 1.42 million mt/month versus 1.75 million mt in the four months prior to that, the data showed.
Exports to China were also lagging, at 733,000 mt, down 36% year on year and 49% month on month.
Offsetting this somewhat, was volumes to South Korea, which spiked 187% year on year and jumped 38% month on month to 1.08 million mt, the figures showed.
Additionally, India-bound exports hit a 2019-high of 1.87 million mt, having risen 10% from April, but still 4% lower year on year.
Out of Gladstone, 180,000 mt was exported to Taiwan, up 19% year on year and 21% lower than April, according to the data.
The other export destinations for coal from Gladstone in May were Chile (45,000 mt), Malaysia (137,202 mt), Singapore (79,375 mt), Thailand (160,484 mt), Brazil (77,736 mt), Indonesia (63,321 mt), the Netherlands (79,171 mt) and other destinations within Australia (97,702 mt), the GPC figures showed.