Summer of Steam Events Announced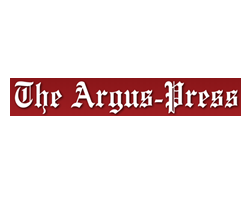 June 8, 2019 - Michigan's Steam Railroading Institute (SRI) announced this week a "Summer of Steam," featuring three weekends of open houses and special events at their grounds.
In June and July, the sound of a whistle will echo across the Shiawassee valley with the return of the privately owned steam locomotive, Lehigh Valley Coal Company 126.
"We are pleased to be collaborating again with the Heart of Michigan Antique Tractor Club for Trains and Tractors June 15," Executive Director Kim Springsdorf said in a press release. "Explore antique tractors, historic steam trains, vintage equipment and more. Discover how railroading and farming affected Michigan's agricultural industry. Enjoy unlimited rides on the miniature 7 ½-gauge railroad, behind the scenes tours of the equipment and backshop, and more. One-hour steam train excursions behind the 126 will be available throughout the day."
On June 22 and July 20, SRI hosts Hobo Camp. Join Guitar Slim and his Hobo Gang to experience the charm, songs and storytelling of a time gone by. The train pulled by the 126 will depart from the SRI grounds for a one-hour train ride through the Shiawassee County countryside.
A fan favorite, Hands on the Throttle, is back June 16, 23, and July 21.
The event allows a ticket holder to climb into the cab and operate the Lehigh Valley 126 steam locomotive as it rolls down the tracks from the SRI grounds.
Admission to the SRI grounds and open house events are free. Tickets for the steam train excursions are $15 for caboose and $10 for coach. Hands on the Throttle is $160 for 30 minutes of run time. Tickets are available to purchase at MichiganSteamTrain.com or by calling (989) 399-7589.
Also part of the Summer of Steam are two out-of-town excursions, the Clam Lake Clipper in Cadillac Sunday and Monday, and The Patriot at Fife Lake July 4 and 5.
Steam locomotive 126 is a 0-6-0 tank engine that was built in 1931 by the Vulcan Iron Works for the Lehigh Valley Coal Company. It was restored in 2011 to operating condition by its owners at the Gramling Locomotive Works in Indiana.