SME ICGCM 2019: Time's Almost Up to Register and Save!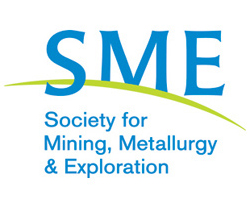 | | | | | |
Register by June 24th to receive the best conference rate and save!
The 2019 International Conference on Ground Control in Mining gives you the chance to participate in a forum designed to promote communication in ground control research among consultants, regulators, manufacturers, and mine operators to expedite solutions to ground control problems in mining.
Hear from industry thought leaders about research and advancements in ground control science.
Engage in open-forum discussions with the authors of some of the industry's leading peer-reviewed research papers.
Participate in thought-provoking debates designed to provide input toward achieving practical solutions to challenges related to ground control in mining.
No matter how experienced you are in the field of ground control, ICGCM 2019 is positioned to help you advance your future in the mining industry.
Don't miss out, register now to get the best rates!
SME has arranged for a special discounted hotel room rate of $94 a night plus applicable taxes for the duration of the conference. Hotel accommodations are available at the Lakeview Golf Resort. Reservations can be made by contacting the hotel at 800-624-8300 and asking for the Society for Mining group rate. The housing cutoff date is July 15, 2019.
For more information, contact SME at 303.948.4200 or via email at cs@smenet.org