Dedication Ceremony Slated for Historic Markley Shovel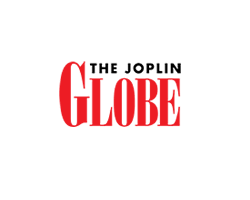 By Kimberly Barker
June 12, 2019 - A coal shovel that carved out a significant role in mining history and then sat hidden by a bramble on a farm for more than seven decades now has a prominently visible place to call home.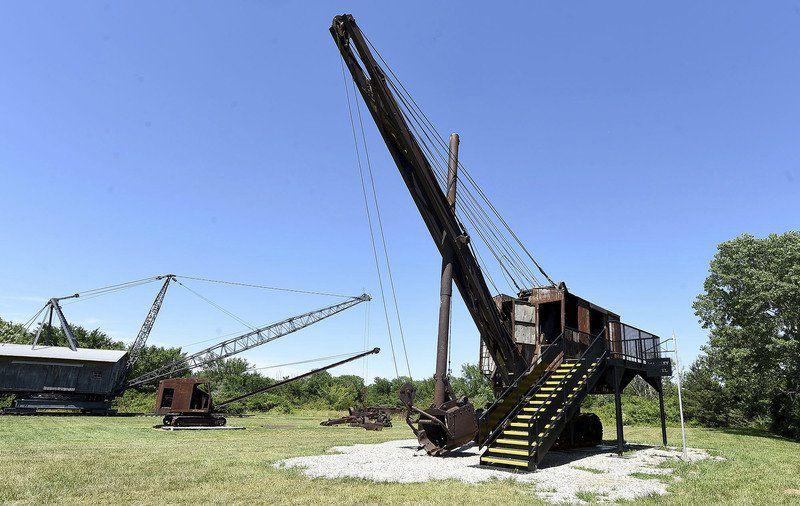 After being hidden for more than 70 years in a thick bramble and mud of a Cherokee County farm, the Markley shovel is now displayed prominently at the Big Brutus Visitors Center, a coal mining museum at West Mineral, Kansas. The shovel was constructed by a coal miner in the early 1900s with salvaged and repurposed parts, but a design aspect was so innovative that it has been copied ever since, according to those who worked in the local mining fields.
Photo by Laurie Sisk, Joplin Globe
The Markley shovel is now located next to its successor, Big Brutus, an 11 million-pound electric shovel built in 1962 by Bucyrus-Erie for the Pittsburg & Midway Coal Mining Co. The shovels are displayed at Big Brutus Visitors Center, a nonprofit museum located at 6509 N.W. 60th St. in West Mineral, Kansas.
A ceremony to dedicate the Markley shovel is slated for 1 p.m. Saturday at the center. The event is free and open to the public, and will feature a guest speaker. The dedication will go on rain or shine.
Coal mine operator Perry Markley designed and built the shovel in the early 1900s using junkyard parts. It was outfitted with railroad car wheels and was powered by a Studebaker car engine.
The machine was one of the first mining shovels to be equipped with a round dipper stick that allowed the bucket to swivel. Since Markley, who died in 1964, never patented the design, the round dipper stick was later used as a prototype to construct other machines like Big Brutus, which operated from 1963 to 1974.
The large equipment was used in strip mining of coal. It was a popular method in Southeast Kansas to remove the overburden on top of coal.
The shovel was discovered under an overgrowth of vegetation in the woods on private property, and it was donated to Big Brutus by the Markley family last year.
"We're happy to have the new addition to our museum area, and we'd like to thank the Markley family for the donation," said Betty Becker, manager of Big Brutus.
Retired coal miners Carmen Boccia and Jim Lovell, who both sit on the Big Brutus board, took on the major project in October requiring the removal trees, brush and mud in order to free the shovel.
Tilton and Sons House Moving in Carthage was the specialty carrier that transported the machine a few miles down the road to Big Brutus.
"We had to fight the weather since we had a lot of rain," Boccia said. "The movers had to use steel plates to get the machine out from where it was because the ground was so mushy. The movers took delicate care of it, and there was no damage. We're real happy with their work."
The miners spruced up the shovel by removing a thick layer of dirt that accumulated over the past 72 years.
"Of course, it's still rusty, but there's nothing we can do about that," Boccia said. "Eventually, we'll try to reserve it in the condition that it's in, maybe with a clear coat on the rusty iron."
Boccia said he's happy that Perry Markley will receive the long overdue credit he deserves for his invention.
"Like I've said before, his story has been known locally to people out here, especially in coal mining, but now it will be up for anybody to take a look," Boccia said. "He did invent that round dipper stick, cable crowd and cable retract, and if there's any doubt in anyone's mind, they can look at Big Brutus."
Boccia said he couldn't imagine a better place for the "great-grandfather" of Big Brutus.
"It's remarkable what he did with no electricity and hand tools," he said. "You really appreciate it once you take a look at the work he did."