Family Releases Statement After West Virginia Native Dies in Helicopter Crash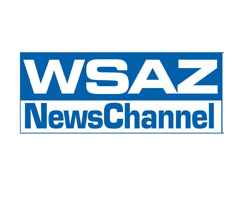 July 5, 2019 - The family of a West Virginia native who died in a helicopter crash released a statement.

Chris Cline, who grew up in Beckley, West Virginia, was 60 years old. He would have been 61 Friday.

Cline and his daughter Kameron are among seven people who died when a helicopter crashed into the Atlantic Ocean Thursday. It was en route to Fort Lauderdale from the Bahamas.

His family released the following statement to WSAZ:

"We are all so deeply saddened to announce the deaths of our beloved father Chris and our sister Kameron. This loss will be felt by all those who had the privilege of having known them. Chris was one of West Virginia's strongest sons, an American original, full of grit, integrity, intelligence and humor, a testament that our hopes and dreams are achievable when we believe and commit ourselves to action. Our sister, Kameron was a bright light to all who knew her, loving, smart, compassionate and full of joy and enthusiasm for life and other people. Their legacy of love and inspiration will live on through all of us. We love and miss them dearly but take comfort knowing they are with God now. We ask for prayers and privacy in our time of grieving."

Cline grew up in a West Virginia coal mining family and dropped out of Marshall University at 22 to enter the coal industry. He formed his energy development group, the Cline Group, in 1990. It developed and operated some of the most productive underground coal mines in the country, and by 2010, an article in Bloomberg called him the "New King Coal."

The billionaire built a coal empire and a reputation for charitable giving. He donated millions of dollars to Marshall and West Virginia University.

A West Virginia University spokesman released a statement Friday regarding the death of Chris Cline, a West Virginia native who was a WVU donor:

"West Virginia University joins the rest of the state in shock and mourning over the tragic death of Chris Cline, his daughter and five others Thursday in a helicopter crash. Cline has been a friend to higher education, significantly supporting both academic and athletic programs at West Virginia University and at Marshall. Many people have benefited from his generosity and support. We offer our condolences to his family and friends at this difficult time."

Cline, who grew up in Beckley and attended Marshall University, was 60 when he died in a helicopter crash near the Bahamas Thursday. He would have had his 61st birthday Friday.