Illinois Mining Institute Annual Event - Register Today!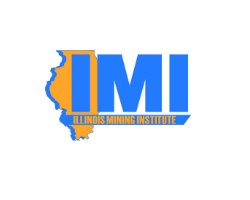 Every year the IMI holds an annual meeting and expo to have the opportunity to show-case our region and the benefits of mining. Our other reasons? It's for industry professionals to learn from each other, promote their products, and show what we, as an industry, have to offer. Our members are industry professionals throughout the Illinois Basin, including educators, and state and governmental organizations. We welcome member and non-members alike to join us as the IMI celebrates its 127th year!
| | |
| --- | --- |
| Becoming a sponsor is a great way to showcase your business. All sponsors will appear on all promotional material along with other advantages depending upon the size of the sponsorship. For more information, please visit our sponsor page. | |
IMI Annual Meeting Registration

Aug 28th 8:00 a.m. - 4:00 p.m.

Exhibitor Booth and (1) Vendor: $450

Additional Vendors: $50.00

Annual Event Day Pass & Membership Dues: $25.00 (does not include any other events other than a walk through the expo)

Annual Event Registration Lifetime/Honorary Members & Seniors: $35.00

Annual Event Registration & Membership Dues: $50.00

Annual Event Registration & Lifetime Membership Dues: $300.00

College Students: Fees will be waived for students who are pursuing an education in mining.
Golf Tournament Aug 27th 7:30 a.m.

Join us for a day of golf, networking, and fun. The cost is $125/person and includes green fees, a cart and lunch. Registration will begin at 7:30 a.m. with a shot gun start at 8:30 a.m.
Reception/A Night at the Mouse Races 5:30 p.m.

NEW THIS YEAR!!!! We thought we would try something new and we can't wait for you to join us! Make sure to mark this on your calendar!
| | |
| --- | --- |
| The IMI is seeking nominations for apprentice, experienced, and outstanding manager or support personnel miner awards. These individuals should be recognized and it is up to you to make sure they are! Please view our nomination criteria and give your nomination today! | |
| | |
| --- | --- |
| The IMI will be selling event T-Shirt's. We are working hard on a design that everyone will love. The cost will be $15.00/shirt. The shirt sample will be on this page for preview very soon! The T-Shirts will be ready for pick up at the event. | |