Name Released in Mine Fatality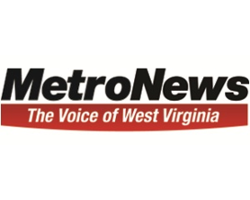 August 9, 2019 - Officials have identified the coal mine electrician killed in a coal preparation plant accident Wednesday in eastern Kanawha County, West Virginia.

Michael Scott Davis, 42, of West Hamlin, died of an electric shock at Kanawha Eagle Coal's South Hollow Preparation Plant near Chesapeake.

Both the state Office of of Miners' Health, Safety, and Training and the federal Mine Health and Safety Administration (MSHA) are conducting investigations.

U.S. Senator Joe Manchin released a statement Thursday afternoon after speaking with one of Davis' family members.

"This afternoon I spoke with Michael Scott Davis' mother and gave our condolences for her loss. As West Virginians, we know that our hardworking and patriotic workers put their lives on the line every day when they enter the mining facilities to help power this country, and we are deeply grateful for all they contribute," Manchin said. "We are forever grateful for Michael Scott Davis and his work, and this is a tragic loss for West Virginia. Gayle and I send our hearts out to Michael Scott Davis' family and loved ones, and we, like all West Virginians, will keep them in our prayers."

Gov. Jim Justice and first lady Cathy Justice expressed their sympathies Wednesday evening.

"Cathy and I are deeply saddened to learn we lost one of our brave and dedicated West Virginia coal miners today. We ask everyone to join us in praying for this worker's family, friends, and the entire West Virginia mining community. All of our state's incredible coal miners are true heroes for the important and courageous work they do every day," Justice said.