India Relaxes Contract Terms for Ongoing Coal Block Auctions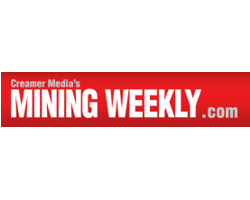 August 11, 2019 - Close on the heels of starting the auction process for 27 coal mines, India's Coal Ministry has announced it is relaxing auction, and subsequent contract, rules to ensure a higher number of bids.

"The coal mines on offer include some mines that have remained unsold at previous auctions. Most of these mines are categorised as Schedule III mines, which means that these could be brought into production in four to five years," a Ministry official said this week.

With the easing of regulatory requirements, he said that a successful bidder would have the freedom to self-declare the level of production that could be achieved from an asset. This, however, would be up for periodic verification by the state governments.

At the same time, the successful bidder would have an extended window of 66 months, compared with 48 months as per the previous auction rules, to achieve mine production efficiency parameters, while another grace period of 15 months with no penalties would be levied in the case of defaults on this overall timeframe, the official said.

To tackle the protracted problem faced by mining investors of securing fresh environmental and forest clearances, which leads to delays in operationalising assets, the Coal Ministry has amended the rules so that existing environmental clearances already granted to miners earlier will automatically be transferred to the new investor.

However, most significantly, this will be the first round of coal auctions to be held for actual end-users since the government relaxed rules pertaining to captive coal mining, which enable the producers free merchant sales up to 25% of production from the mine, while the 75% balance must be consumed mandatorily by an end-use plant.

Further, regarding the enabling clause of free merchant sale of 25% of total production, a miner would have the added benefit of reconciling higher monthly sales exceeding this limit, on a quarterly basis. However, a penalty would be levied on the miner in the case that total merchant sales during a full year exceeded the 25% limit, the Ministry official elaborated, adding that in the case that the limit was exceeded three times over three consecutive financial years, the option of free merchant sale would be withdrawn for the respective allotted mines.