Sale to Contura Could Mean Another Closure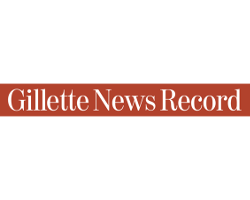 August 12, 2019 - As Contura Energy Corp. and the U.S. Department of the Interior continue to negotiate federal land lease agreements for the Eagle Butte and Belle Ayr coal mines in Campbell County, some questions have surfaced about Contura's commitment to operate the mines long-term.

Contura has been approved by the U.S. Bankruptcy Court to buy the Wyoming mines from Blackjewel LLC, along with the Pax Surface Mine in West Virginia. The only thing in the way of the $33.75 million deal closing is an agreement with the federal government over the leases.

At a bankruptcy court hearing, an attorney for Blackjewel told the judge that Contura had agreed to operate the mines for about six to 12 years.
advertisement

But in a story by Cooper McKim and Catherine Wheeler published this past week by Wyoming Public Media, Contura actually only wants to keep the Belle Ayr and Eagle Butte mines open for the short term, about six to 12 months.

The reporters cited "multiple anonymous sources" with knowledge of the sale negotiations and that Contura will only mine the coal that's already been exposed at the mines, then go into full reclamation mode.

The News Record also had received that information from two anonymous sources, but hadn't confirmed the information enough to report.

A Contura Energy spokesperson responded to a News Record inquiry about the Wyoming Public Media report and said that because the sale hasn't closed and negotiations with the U.S. government are ongoing, the company can't comment on the report.

If it's true that Contura isn't interested in operating the Wyoming mines in the long term, that could be one of the reasons it hasn't been able to come to an agreement with the federal government, said Campbell County Chairman Rusty Bell. When Blackjewel filed for bankruptcy July 1, it owed the federal government tens of millions of dollars in lease and tax payments. It also was on the hook with Campbell County for more than $37 million in unpaid ad valorem taxes.

Bell said that while the county fought through the bankruptcy process to protect its claim to recover as much as possible, the county eventually did reach a settlement with Contura in the interest of preserving the sale and reopening the mines as soon as possible.

If Contura's plans are to just take the exposed coal and then reclaim the land, Bell said he would be "very disappointed" and that it would be "very unfortunate" for the 500 Wyoming coal miners Contura has said it would bring back when the mines reopen.

While he understands Contura is a business and has to look out for its interests, Bell also said that allowing Blackjewel to present a timeline of six to 12 years more of operations at the mines to the judge may have been dishonest.

Had Contura corrected that information and told the judge its timeline was only six to 12 months instead of years, it was much more likely the judge would not have signed off on the sale, Bell said.

"If these reports are right, it's unfortunate that Contura hasn't been up front with what their plan is," he said. "I hope they prove this (rumor) wrong."

That also would be the largest nit to pick with the Powder River Basin Resource Council, a Sheridan-based land advocacy group that has been critical of both Contura and Blackjewel. Allowing the judge to believe the six- to 12-year timeline seems more than an oversight, said Shannon Anderson, an attorney for the group.

If the anonymous sourced report is true, "everybody was misled," Anderson said. "They were using this idea that we're going to bring 500 people back to work to essentially strongarm the judge into approving the deal.

"Who knows what the real truth is? It could be somewhere in between or not at all."

After more than a month of being out of work and wondering if or when they could be called back to work, to learn any callback may only take them through Christmas "has got to be a kick in the stomach to these miners," Bell said.

He added that the six to 12 months may be generous. Last year, the two mines produced more than 35 million tons of coal, and it's estimated there is about 11 million tons exposed. At that pace, the mines could gather that much coal in about four months.

It's been an emotional five weeks for the nearly 600 Belle Ayr and Eagle Butte coal miners who have been locked out of their jobs, said Melissa Peterson-Worden, a warehouse worker for the two mines. Since the sale of the mines to Contura on Tuesday, they've been excited and anxious for the sale to close and to be recalled to work.

Reports that those jobs may only be for a short time are a little overwhelming, she said. Peterson-Worden has been one of the most active Blackjewel miners since the shutdown organizing fundraisers for families and speaking out as an advocate for coal and mining in Wyoming.

"I don't know where we are going as a group, as a people, as an industry," she said Saturday in response to the Wyoming Public Media report. "I don't even know where I am going now (or) what lies ahead.

"What I do know is that somehow, I have a choice to choose how I go there, how I walk into the present and future moments. And I choose to walk forward in love, in service."

She also said that, like many other Blackjewel workers and their families, the last five weeks "has changed my life."

If the sale to Contura closes, it will be the second time the company has owned the Eagle Butte and Belle Ayr mines. Contura was created from a group of Alpha Natural Resources creditors that bought the mines as a stalking horse bidder during Alpha's 2015 bankruptcy. Contura sold the mines to Blackjewel in late 2017, but still retain the state mining permits and about $250 million in reclamation obligations.