Steel Output Lifts India's June Coking Coal Imports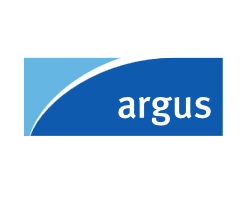 August 13, 2019 - Indian coking coal imports in June rose compared with the same month last year as expanded steel production increased demand.

India imported 4.13mn t of coking coal in June, up by 20.6pc from a year earlier but a drop of 1.4pc from the previous month, according to data from e-commerce company Mjunction.

Australia was the largest supplier with 2.87mn t in June, down by 2.7pc from May, while June imports from the US rose by 16.2pc from the previous month to 538,540t.

Indian imports of Canadian coking coal in June fell by 52.7pc against the previous month to 269,473t, but shipments from Mozambique rose fivefold from May to 254,736t. India also took 135,340t of coking coal from Indonesia and 60,500t from Russia.

The gains in coking coal consumption followed acquisitions of bankrupt steel producers by private-sector producers including Tata Steel, Vedanta and JSW, as well as expended capacity by state-owned Steel Authority of India.

The Argus premium hard coking coal index averaged $196.38/t fob Australia in June, down from $208.40/t in May.

India imported 1.12mn t of pulverised coal injection (PCI) grade in June, nearly double the volume from the same month last year but a drop of 19.1pc from May.

Australia remained the largest PCI exporter to India in June with 803,181t, down by 20.2pc from May, while shipments from Russia in June fell by 11.3pc month on month to 288,184t.

Indian imports of metallurgical coke were 216,871t in June, down by 11.4pc year on year and a drop of 34.3pc from May. The largest met coke suppliers to India were Poland with 64,891t, Russia with 36,385t, Colombia with 33,217t and China with 15,449t.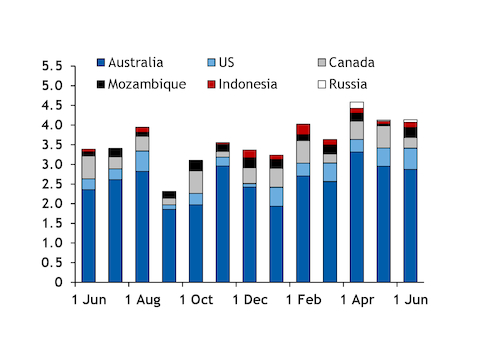 India Coking Coal Imports mn t