Rhino Resource Partners to Sell Illinois Basin Coal Assets to Alliance Resource Partners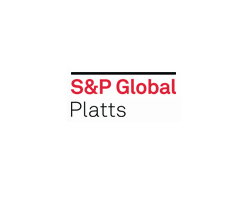 By Olivia Kalb

September 10, 2019 - Rhino Resource Partners agreed to sell certain assets related to its Illinois Basin Pennyrile coal mining complex to Alliance Resource Partners, with the completion of the sale expected in the fourth quarter of this year.

"[The] pressures on the American coal industry and the Illinois Basin in particular, have been well documented over the past several years," Rick Boone, president and CEO of Rhino, said in a release Friday.

Production at Rhino's only operating Illinois Basin mines ceased last week, Rhino's announcement Friday said, adding that the remaining raw coal inventory will be processed at the site until total operations stop on November 1.

The Riveredge mine shipped 659,550 st of coal to utilities through June this year, Energy Information Administration 923 data showed, largely to Kentucky utilities Big Rivers Electric, Louisville Gas & Electric / Kentucky Utilities and Indiana-Kentucky Electric.

All remaining coal shipments from the existing inventory will be completed in September, and Alliance will be assuming the substantial majority of all remaining future contracted coal sales related to the mine from other Alliance operations. Additionally, Alliance will buy the majority of the equipment at Pennyrile, including the preparation plant, barge loadout facilities and related property, the release said.

Production from the mine during the first half of this year totaled 676,573 st, up 4.5% year over year, while 2018 full year production was about 1.3 million st, down 3.2% from the previous year.

No future coal production is planned at the Pennyrile complex, the release said.

The impending sale announcement followed recent talk of consolidation in the Illinois Basin.

"I think all basins could benefit from strategic combinations, whether it be through merger in the traditional form or through JV opportunities," Robert Moore, Foresight Energy's president and CEO, said during his company's second quarter earnings call on August 7. "I think, as an industry, people are looking at it more frequently than they have in the past, and we'll see what transpires over the next three to 12 months. But, I would expect to see some additional consolidation in the space."

Recently, Alliance and Peabody Energy also announced mine closures of their Dotiki and Somerville mines, respectively. The Kentucky-based Dotiki mine closed in mid-August, while Peabody's Indiana Somerville mine will cease production in October.

Altogether the three mines produced over 5.7 million st in 2018, or 5% of IB's full-year production, and 2.4 million st during first half of this year, or 4.4% of total production in the basin.