Martin Engineering Expands Program To Improve Breast Cancer Awareness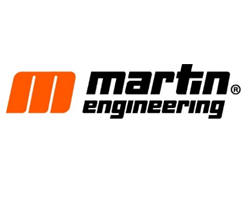 October 3, 2019 - October is National Breast Cancer Awareness Month in the U.S., and Martin Engineering is building on its previous fund-raising programs by expanding the company's efforts to support the Susan B. Komen Foundation®. In 2017 and 2018, the firm raised a total of $7500 by contributing $50 for every special edition truck vibrator sold during the month, painted in the organization's traditional pink color to draw attention and raise awareness. This year, Martin has added its 70-liter air cannons to the program, contributing $100 for every unit sold in October, with a goal of significantly increasing the total contribution.

"According to the American Cancer Society, it's estimated that there will be more than 268,000 new cases of invasive breast cancer diagnosed among U.S. women in 2019, as well as 2,670 new cases among men," observed Martin Engineering Vibration Business Development Manager Susie Orlandi. "This disease impacts such a large number of people that just about all of us have been touched by it in some way. Our expanded 2019 program is intended to increase our contribution to the foundation, helping to fund research, treatment and support for the thousands of people who've been affected."

Martin Engineering has been a global innovator in bulk material handling applications for decades, with its industrial vibrators and air cannons both contributing to greater safety and productivity in mining, coal handling, cement manufacturing and a broad array of other industries. The firm specializes in advanced technologies for improving the performance of conveying systems, high-temperature processing, storage and transport of bulk materials. For many years, the Susan G. Komen mission has inspired the passionate employees at Martin Engineering to engage in grass roots efforts, including teams in the Peoria Memorial Race for the Cure, a Martin Race for the Cure in the company's home town of Neponset, raffles, and tee shirt sales, with proceeds going to the foundation. As of October 1st, the firm has already surpassed its total donation from 2018.

The Susan B. Komen Foundation was created in 1982, launching its famous Race for the Cure® shortly thereafter. The organization has contributed to a number of advancements, including the identification of genetic links, less-invasive surgical techniques and advanced drug therapies, as well as advocating for more federal funding of additional research and early detection programs.

The foundation has invested over $3 billion in more than 60 countries since it was formed -- helping to reduce breast cancer-related deaths by 40% between 1989 and 2016 -- with an emphasis on supporting those with the fewest resources. With treatment options, community outreach, advocacy and other programs around the world, the organization has played a critical role in virtually every major advance to combat breast cancer – transforming how the world talks about and treats the disease and helping millions of breast cancer patients become cancer survivors.

Data show that about 1 in 8 women born today in the United States will be diagnosed with breast cancer at some point in their lives. The good news is that many can survive the disease if it's found and treated early. Regular mammograms remain the fundamental screening test, helping to promote early detection and treatment, when intervention is most effective.

"In addition to the donation, programs like this generate media exposure and get people talking," Orlandi said. "In addition to the donation, programs like this generate media exposure and get people talking," Orlandi said. "It even helped inspire a customer of Bonnell Industries to order a pink truck equipped with a pink vibrator, after seeing our display at a trade show, increasing visibility and creating further 'buzz' for this very worthy cause."

Martin Engineering has a legacy of support for the Susan G. Komen foundation over the years, thanks to a similar family history. "Susan's family has roots in the Peoria area, much like our own," added Martin Engineering Chairman Ed Peterson. "So we feel a special connection to the cause."

Martin Engineering is a global innovator in the bulk material handling industry, developing new solutions to common problems and participating in industry organizations to improve safety and productivity. The company's series of Foundations books is an internationally-recognized resource for safety, maintenance and operations training—with an estimated 10,000 copies in circulation around the world. Headquartered in the USA, Martin Engineering products, sales, service and training are available from factory-owned business units in Australia, Brazil, China, France, Germany, India, Indonesia, Italy, Mexico, Peru, Russia, Spain, South Africa, Turkey and the UK. For more information, contact us at info@martin-eng.com or visit www.martin-eng.com, or call (800) 544-2947.
The special edition vibrators come off the paint line at Martin Engineering.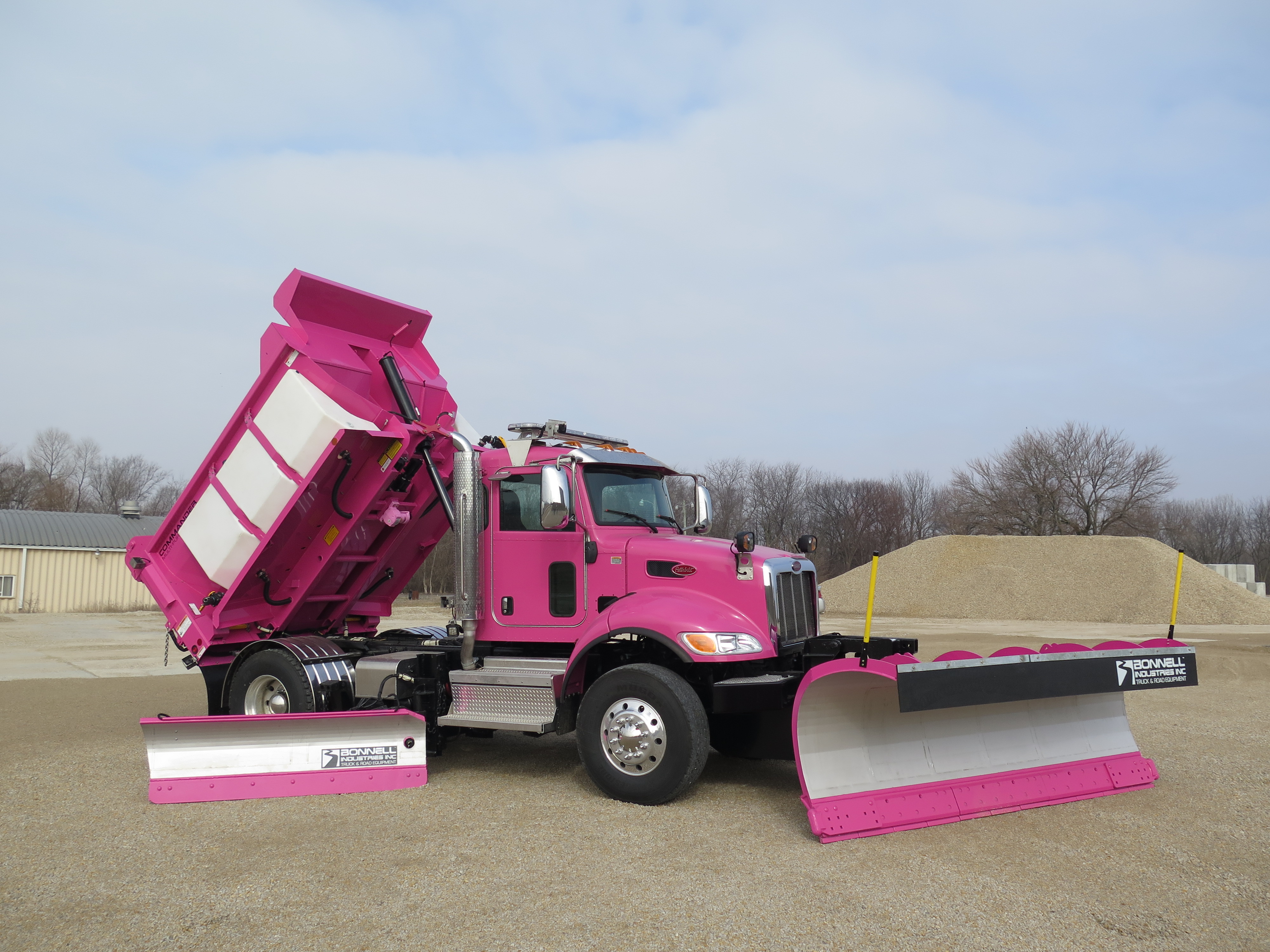 A Bonnell Industries customer was inspired to order a pink truck to help raise visibility for the cause.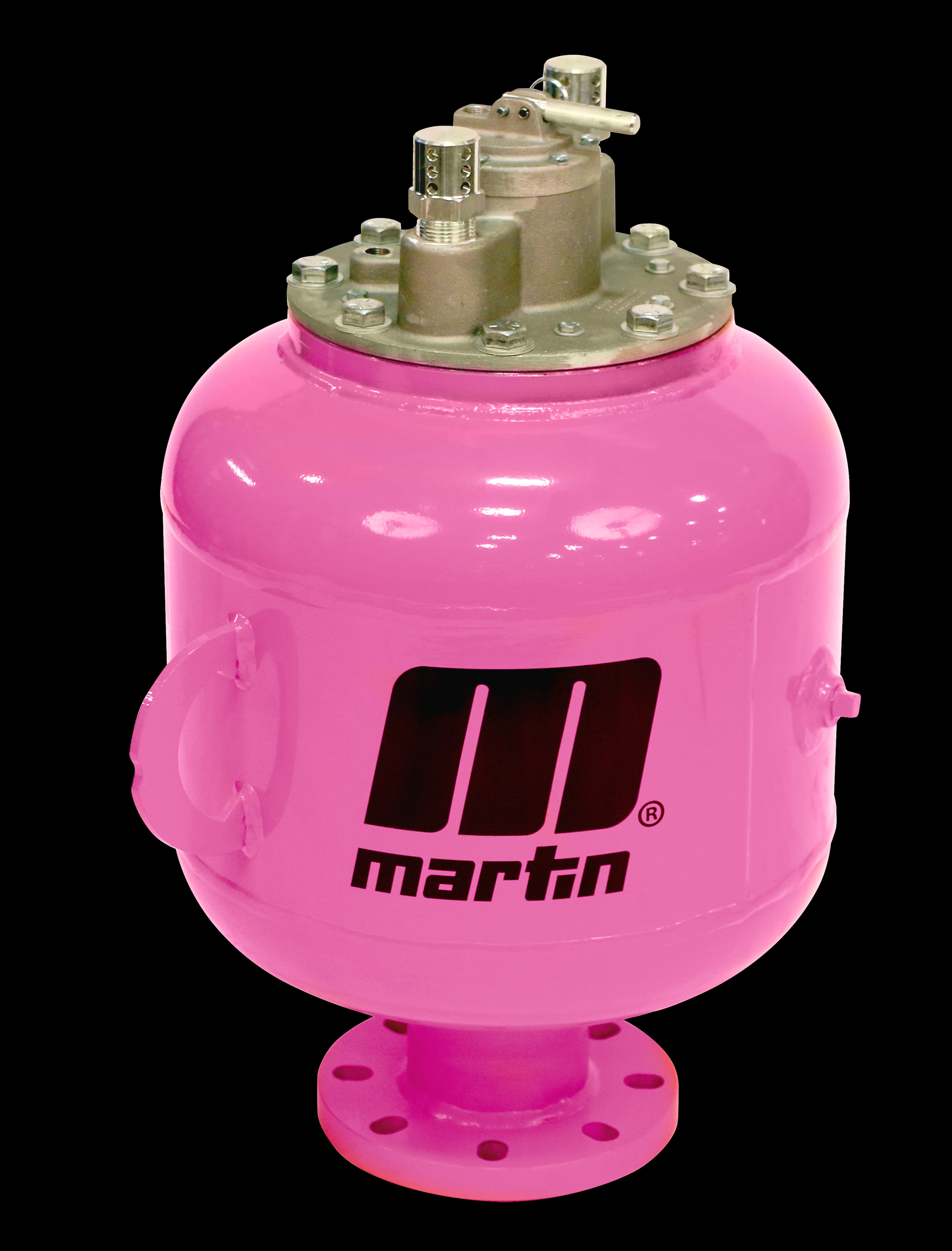 Martin Engineering is donating $100 for every 70-liter air cannon sold during the month of October.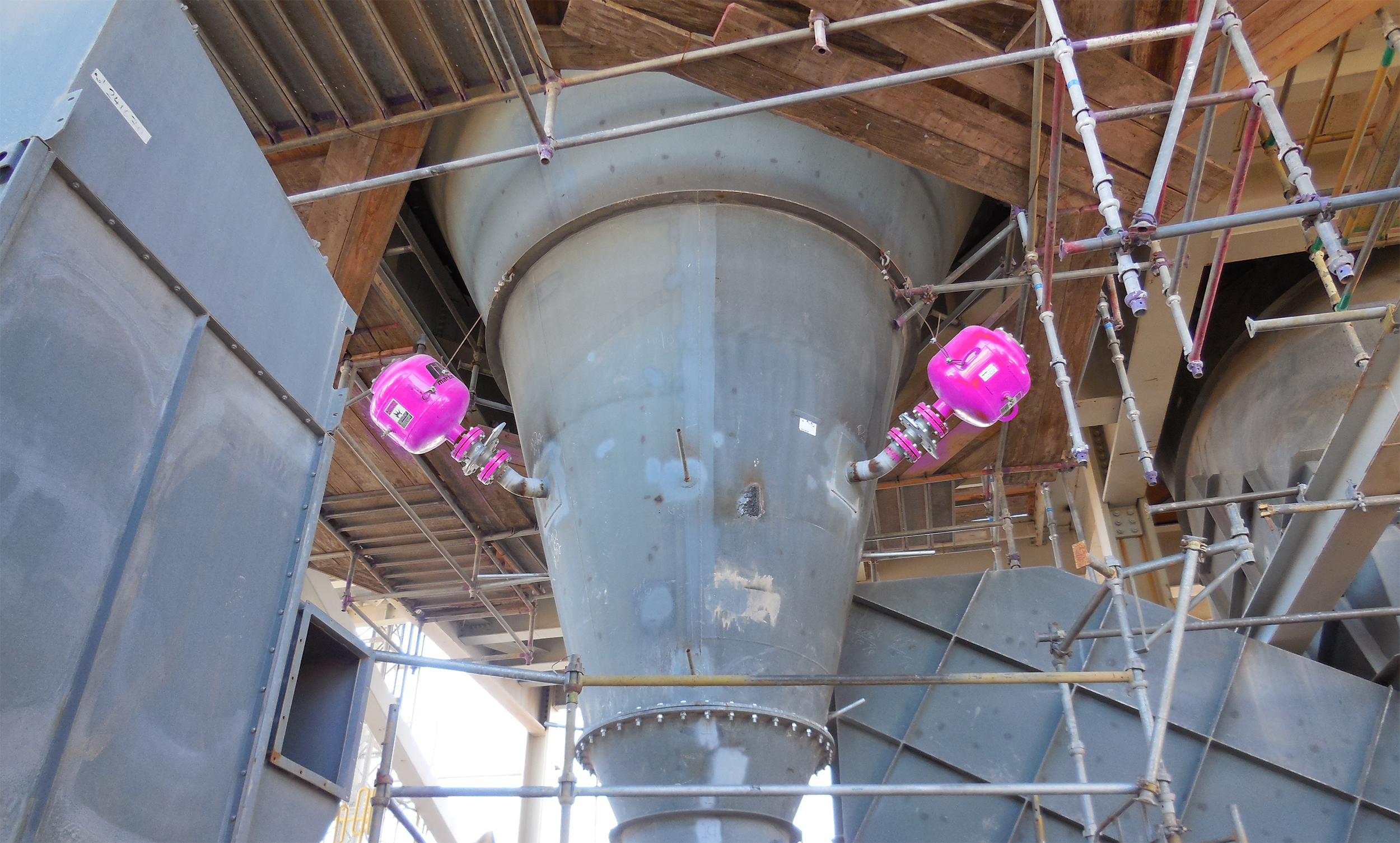 Pink air cannons help improve material flow, while raising money to fight breast cancer worldwide.