Lenders Agree to Give Murray Energy More Time to Pay Debt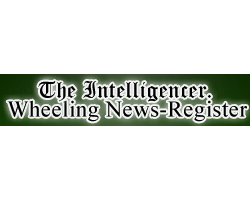 October 4, 2019 - Murray Energy Corp. entered agreements this week that will allow the company more time to make payments that are due to its lenders.

The St. Clairsville-based company announced that it has entered into forbearance agreements with lenders holding in excess of 50 percent of outstanding loans under its Superpriority Credit and Guaranty Agreement, and with lenders holding in excess of 50 percent of outstanding asset-based loans. Murray Energy also announced that it chose not to make amortization and interest payments that were due Sept. 30, as provided for in the same agreement.

Under the terms of the forbearance agreements, the lenders have agreed to refrain from taking steps to collect on Murray Energy's debt. According to a statement issued by the company, the lenders will "forbear from exercising any and all remedies available to them in respect of any event of default arising from the missed amortization and interest payments due on Sept. 30, 2019."

The forbearance period continues through 11:59 p.m. Oct. 14, unless it is extended.

The forbearance agreements are expected to allow Murray Energy to continue discussions with its lenders about options to "strengthen the company's business, improve its liquidity position, deleverage its balance sheet, and achieve a more sustainable capital structure," according to the statement issued by the company. The goal is to develop a strategy that "supports the company's long-term business plan and results in long-term value generation for the benefit of its employees, customers, vendors and other key stakeholders."

Murray Energy is the largest privately held coal company in the United States. Its founder, President, Chairman and CEO Robert E. Murray, is a Bethesda native and a local resident who is known for providing financial support for select school and community projects.

According to its website, Murray Energy Corp. produces about 76 million tons of coal annually and employs nearly 7,000 people in six states and in the country of Colombia. Locally, Murray's Powhatan No. 6 Mine closed in 2016 after its coal reserves were expended; however, Murray's corporate headquarters is located in St. Clairsville and the company operates Century Mine at Beallsville, the Marshall County Coal Co. in Moundsville and the Ohio County Coal Co. in Wheeling, in addition to transloading facilities and mining equipment factory and fabrication facilities.

The news this week is not the first sign that Murray and other coal companies are struggling to make financial ends meet. In 2016, Murray warned that it might lay off as many as 4,000 employees, a move the company said was a precaution as it worked to avoid bankruptcy and to comply with the federal WARN Act that requires employers to notify workers, state and local governments if it's possible an entire plant will be shut down or if one-third or more of the workforce could be cut.

At the time, Murray blamed its potential layoffs on "the ongoing destruction of the United States coal industry" by the Obama administration and "the increased utilization of natural gas to generate electricity."

Other coal producers, including Patriot Coal, Peabody Energy and Alpha Natural Resources, have sought bankruptcy protection in recent years to allow them to shed debt and reorganize.