Editorial: Murray Energy's Latest Problems a Sign of the Times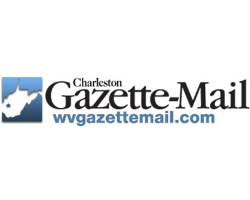 October 6, 2019 - Murray Energy Corp., which idled coal mines in West Virginia in September, is hanging on by a thread, according to a report this week from The Washington Post.

One of the largest coal operators in the country, Murray has staved off bankruptcy — which has claimed many other large coal companies — but, because of that, has continued to pile up debt. The company defaulted on loans from several creditors who, in turn, have given Murray Energy some extra time to figure out how to correct its finances. The deadline is Oct. 14, which isn't a lot of time for a company that cited "severely depressed coal markets" behind its recent decision to suspend operations at mines in West Virginia.

The problems, by now, are all too familiar. The Trump administration's rollbacks of environmental regulations — chancing that allowing more pollution would somehow help heavy manufacturing, energy production and demand for coal — hasn't panned out. Other proposals from the administration, such as government subsidies that are so often frowned upon by purported champions of "the free market" never got off the ground. The president's own energy regulators snuffed that idea out.

There are numerous reasons for the decline of coal, but the No. 1 issue by far raised by economists, industry experts and government agencies alike, is natural gas. Coal simply can't compete with a resource that is not only cheaper, but also more abundant in supply as Appalachian coal seams dry up. This has caused some of the industry's best customers — power companies — to shift their focus to natural gas and renewables to generate electricity.

It's true that hundreds of new coal-fired power plants are under construction overseas. But, according to Moody's Investors Service, even these markets for exported U.S. coal face an uncertain future.

Murray isn't done yet. Perhaps the company can find a way to keep its operations going while so many others have filed for bankruptcy this year. But the question, as it affects West Virginia, remains how long the industry will hold up. The natural questions that follow are how does the state diversify its economy to prepare for transition as the industry continues to decline, and what happens when it's finally gone? It's an issue West Virginia has avoided confronting head on for years, but the time for dodging is over.