Coal Giant Faces Default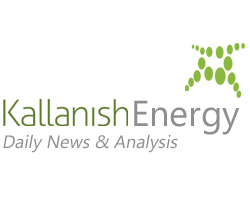 October 7, 2019 - U.S. coal giant Murray Energy Corp., led by the outspoken industry promoter Robert Murray, is nearing default, Kallanish Energy reports.

Murray, which bills itself as the U.S.'s largest privately-held coal company, failed to make multiple payments to lenders last week, the Ohio-based company said, in a statement.

Creditors have agreed not to take legal action until Oct. 14, buying Murray some time to figure out how to shore up its balance sheet.

Murray Has Stayed Afloat

Until now, Murray Energy has managed to stay afloat, taking advantage of the tremendous slowdown in the industry due to the slumping use of coal to buy up assets cheap, even as natural gas and renewable energy resources cut into coal's share of the U.S. power market.

At least four companies, including Cloud Peak Energy Inc. and Blackjewel LLC, have gone bankrupt this year, and over the eight previous years, some of the biggest companies in the industry have been forced to seek bankruptcy court protection.

The company idled some of its mines in West Virginia in September, citing "severely depressed coal markets."

Moody's Downgrades All Murray Financial Instruments

Moody's Investors Service last Friday downgraded all ratings for Murray Energy, including the company's Corporate Family Rating (CFR) to Ca from Caa1. The ratings are placed on review for further downgrade.

"Murray Energy's capital structure is not sustainable amid a sharp reduction in pricing for export thermal coal in 2019 and intensifying competition for declining domestic demand. While the company has pursued a series of distressed debt exchanges dating back to early 2018, deemed tantamount to default by Moody's, the erosion in market conditions clearly will increase financial distress in the second half of 2019," said Ben Nelson, Moody's vice president — senior credit officer and lead analyst for Murray.

Murray's potential default comes more than a year after the Trump administration's efforts to subsidize struggling nuclear and coal-fired power plants failed, shot down by Trump's own appointed energy regulators.

Murray's 2024 notes, with roughly $500 million outstanding, traded at 1 cent on the dollar last month, down from above 60 cents late last year, according to Trace price data, Bloomberg reported.

Another Coal Miner Misses Interest Payment

Last Tuesday, another U.S. coal miner, Foresight Energy LP, failed to make its own interest payment, invoking a 30-day grace period to evaluate options.

Murray and Foresight are inextricably linked: Murray bought a controlling stake in the St. Louis, Missouri-based company that hasn't posted an annual profit in five years.

Murray's forbearance agreements announced last week are with lenders holding more than 50% of Murray's loans under a credit and guaranty agreement, and those holding more than half of loans under asset-based lending and First In, Last Out credit facilities, according to the company's statement.