Big Rivers Electric Signs Four-Year Coal Contract With Murray Energy Subsidiaries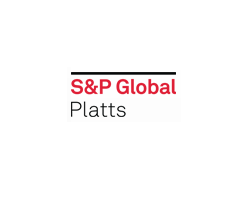 October 9, 2019 - Big Rivers Electric has signed a four-year deal with Murray Energy subsidiaries to purchase up to 1.6 million st of coal through the end of 2023 worth over $69.5 million, according to a regulatory filing made public Tuesday.

Deliveries of the coal will start on January 1, 2020, and will continue through December 31, 2023, for a minimum base quantity of 300,000 st annually and a maximum of 400,000 st annually, according to the filing published by the Kentucky Public Service Commission.

Base price for the coal will be 187.07 cents/MMBtu, or $42.75/st, between January 1 and May 31, 2020; $42.65/st from June 1-December 31, 2020; $43.25/st in 2021; $43.70/st in 2022; and $44.15/st in 2023.

The coal will come from Western Kentucky Coal Co.'s Genesis mine of the #9 geological seam or the Muhlenberg County Coal Co.'s Pride mine in the #8 seam, which are both subsidiaries of Murray Energy and located in western Kentucky of the Illinois Basin.

Deliveries will be made by either truck to the D.B. Wilson Generating Station in Centertown, Kentucky, or by barge at either the Western Kentucky River Loadout, or the Island Dock, on the Green River.

In addition, Big Rivers has the option to purchase up to 100,000 st of coal annually, nominated on a quarterly basis. The optional tonnage base price will be $43.40/st between January 1 and May 31, 2020; $43.30/st between June 1 and December 31, 2020; $43.90/st in 2021; $44.35/st in 2022; and $44.80/st in 2023.

Coal specifications include a minimum heat content of 11,600 Btu/lb, maximum sulfur content of 2.6 lb/MMBtu, max ash level of 8 lb/MMBtu and max moisture content of 10.58 lb/MMBtu.

All shipments will be sampled and analyzed by the seller and any coal with a heat content that is less than 11,400 Btu/lb, sulfur content above 2.78 lb/MMBtu, ash content level above 8.97 lb/MMBtu or moisture above 12 lb/MMBtu will be rejected, according to the filing.

Through the first seven months of 2019, 1.57 million st of coal was delivered to Big Rivers with an average heat content of 11,469 Btu/lb at an average delivered cost of $44.28/st, according to data from the US Energy Information Administration. Of the 1.57 million st, 647,174 st was delivered by Murray Energy subsidiaries at an average price of $46.68/st, with over 92% of it delivered by truck.