War on Coal Barely Dented Already - Wounded Industry, Study Says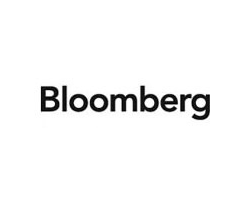 October 10, 2019 - Some of the Obama administration's most sweeping efforts to rein in the coal industry did little to push already-falling coal company stock prices, according to new research from the University of Pennsylvania.

The researchers examined publicly traded coal companies' stock performance after 36 milestone dates during the Obama administration, such as the introduction or finalizing of rulemakings that the Trump administration has deemed harmful to the coal sector.

The researchers concluded "much if not most" of the coal sector's woes stemmed from factors other than government regulation, most notably increased competition from cheap natural gas.

But the coal industry rejected the study's findings.

"Any effort to ignore the extreme impacts of policy on the industry just simply aren't credible," said Ashley Burke, a spokeswoman for the National Mining Association.

Under the Obama administration, coal employment fell nearly 40 percent, from 134,000 in 2008 to 81,000 in 2016. By contrast, during the Trump administration, employment for 2018 held steady at some 82,000, she said.

'Already Bleeding to Death'

Of the 36 events tested, only seven triggered statistically significant stock price changes that moved either up, in the case of developments that could be expected to help the coal industry, or down, for developments that would presumably hurt it, the research found.

But three of those seven came three full days after the event, making it hard to tie the effect to the event. The researchers deemed another three to have most likely been the result of Alpha Natural Resources filing for bankruptcy on the same day, in August 2015.

The final statistically meaningful stock market jolt was tied to the Supreme Court's 2015 decision to strike down the Environmental Protection Agency's Mercury and Air Toxics Standards rule. But that change evaporated the next day, with stock prices then turning downward.

"It's almost as if investors, seeing coal companies already bleeding to death, figured it made little difference if the industry also caught the flu," said Cary Coglianese of the University of Pennsylvania Law School, one of the paper's authors, and director of the Penn Program on Regulation.

"Industry leaders and politicians put out a lot of smoke about the regulatory 'war on coal,' so we went looking for the fire," Coglianese said. "We didn't find it."

But the Mining Association's Burke said the MATS rule has led to nearly 10 times as many gigawatts of coal-fired power going offline than the Obama administration had first projected.

"Put simply, people can debate the phrase 'war on coal' as much as they want, but in reality, policy matters," said Burke. "Overregulation matters. And no one knows that better than our nation's hard-working miners."