Poland Pushing Back Against EU Goal to End Coal-Fired Generation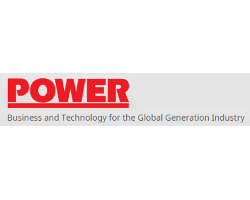 November 1, 2019 - Polish officials have said it is "not possible" for the country to meet the European Union's (EU's) goal of cutting net carbon emissions to zero by 2050, and as such the government will continue to support coal-fired generation, with an expectation coal still could generate as much as half the country's electricity over the next few decades. Poland's stance is in contrast to other EU-member nations, such as Germany, Spain, and the UK, all of which have plans in place to eliminate coal-fired power generation in the next few years.

Poland is the biggest of four EU states that did not sign onto an EU pact earlier this year that set the bloc's goal of becoming carbon-neutral by 2050. The Czech Republic, Hungary, and Estonia also did not sign the agreement, with each nation saying they are concerned about the impact on their economies if coal is removed from their power generation mix.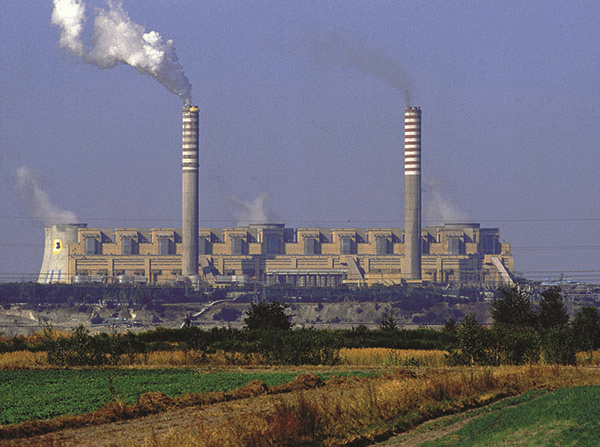 1. The Belchatow Power Station in Poland is among the world's largest coal-fired generation plants, with about 5,300 MW of capacity across 13 operating units.

Photo: Shutterstock


Piotr Naimski, who serves as Poland's chief strategic energy adviser, told the Financial Times that "responsibilities for the planned EU target should be shared among EU states, taking into consideration every country's situation and possibilities. The cost of this idea rises to hundreds of billions of dollars. Politicians trying to proceed with such a process, they are not living on the ground." Naimski said Poland plans to add more nuclear power and offshore wind generation capacity, but he said 40% to 50% of the nation's electricity still would come from coal in 2040.

Polish officials have said they want to lessen the country's reliance on energy from Russia, primarily imports of natural gas, and that means domestic coal-fired generation remains necessary. Naimski has said it is "not possible and not feasible" for the country to move away from coal, which today supplies about 80% of Poland's power.

"Security of energy supply is the most important but the responsibility for energy security relies on [individual] member state governments only," Naimski said. "Because of this, a common energy policy in the European Union is a really difficult task."

The Polish Economic Institute has estimated that the country would need to spend €60 billion ($65.8 billion U.S.) to meet the EU's 2030 target of a 45% reduction in emissions. The EU has been asking member nations to set carbon-neutral energy goals by 2050, ahead of the United Nations' (UN's) COP 25 climate summit in December in Santiago, Chile. French President Emmanuel Macron, speaking prior to the recent UN climate summit in New York, said those concerned about the environment "should go protest in Poland," and also said with regard to EU climate goals, that "there is one country that blocked everything, it's Poland."

Meanwhile, the Polish government is also being criticized by environmentalists for its decision in September to open the first new coal mine in the country since 1994, and for introducing new legislation in support of coal. The Bzie-Debina mine is located near Jastrzebie Zdroj in the southern part of the country. The mine was built by Polish mining company JSW, the biggest producer of coking coal in the EU. Poland's ruling Law and Justice Party (PiS) is promoting the nation's coal industry as it seeks to shore up political support in mining communities.

"This special legislation, which is being prepared by lawmakers, is related to the fact that local authorities are not interested in new mines being built in their areas while we will need new coal deposits to secure supplies for the energy industry," Energy Minister Krzysztof Tchorzewski said at a public ceremony in September to announce the legislation and the mine's opening. Tchorzewski has said the new law is needed to support development of the Zloczew mine, a lignite open-pit mine that environmentalists have said would be Poland's deepest open-pit mine.

Coal from Zloczew will supply the Belchatow Power Station (Figure 1), which with 5,300 MW of generation capacity is considered Europe's largest coal-fired generation facility. Belchatow has 13 operating units and produces about 20% of Poland's electricity.

Anton Lazarus, communications manager at the European Environmental Bureau, in September told Euronews, "People in Poland don't want this mine, they want to share in the same benefits of clean, green, renewable energy and all of the safe and secure jobs that can come with that, that other EU countries are looking forward to in the future."

While PiS is supporting coal, the Civic Coalition, the largest opposition party, has said it wants to end coal-fired power generation in Poland by 2040. Polish Prime Minister Mateusz Morawiecki, speaking at the ceremony to open the Bzie-Debina mine, said it is needed to support Poland's economy, and officials said the mine at full production will support 2,000 jobs. He noted that the EU has said coking coal is a strategic resource. "One should have a comprehensive view of the economy," Morawiecki said. "We can't have a modern economy without steel, and we can't have steel without coking coal. If we want to promote renewable energy and boost the development of the automotive industry, we need to have very good quality steel."