Murray Energy Asks Court to Reject Export Contract With Convent Marine Terminal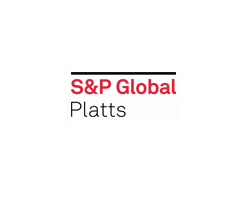 By Taylor Kuykendall
November 1, 2019 - Murray Energy has asked a bankruptcy court to allow it to reject a contract with a marine terminal in Louisiana that facilitates exporting the company's coal abroad.

Murray Energy, which filed a Chapter 11 bankruptcy petition Tuesday, said challenging river conditions along the Mississippi River increased costs and caused use of the Convent Marine Terminal to become "completely uneconomical." In addition to a decline in domestic coal markets, Murray Energy and other coal producers have struggled as export demand for US coal retreated significantly in recent months.

The contract is no longer necessary to efficiently operate the company, Murray Energy wrote. Negotiations with counterparty Raven Energy LLC would not likely be productive, Murray Energy added. Raven Energy is a subsidiary of SunCoke Energy.

Reduced coal production capacity out of the Illinois Basin, including the idling of some of Murray Energy's operations, has also eliminated the need for services under the contract, the company wrote in a filing with the US Bankruptcy Court for the Southern District of Ohio. The company added that the Convent Marine Terminal has operated below full capacity in 2019, limiting export opportunities for coal.

The contract included a take-or-pay volume commitment that required Murray Energy to sell 5 million st of coal through the Convent Marine Terminal each year. The contract's initial term goes through 2023.

A court-approved rejection of the contract could be problematic for the terminal.

"Murray's rejection is a breach of the agreement," said Shantanu Agrawal, director of financial planning and analysis and investor relations with SunCoke. "Raven intends to pursue all of its remedies in bankruptcy court.

According to a July 30 quarterly filing from SunCoke, the Convent Marine Terminal can transload 15 million st of coal annually. Long-term contracts with volume commitments covering 10 million st of its current capacity support the facility, SunCoke wrote.

"The financial performance of our logistics business is substantially dependent upon a limited number of customers," SunCoke's security filing said. "While we expect the U.S. to continue to be a significant participant in the seaborne coal trade, we anticipate export volumes to be lower in 2019 as compared to 2018. However, due to the take-or-pay nature of our contracts with coal export customers, lower export volumes do not have a material impact on our expected full-year results."