Ramaco's 2020 Met Coal Prices Trend Lower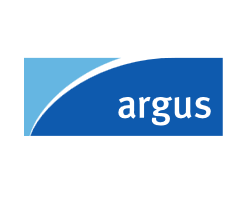 November 7, 2019 - Met coal producer Ramaco has locked in much of its 2020 production at lower prices than it has received in 2019 because the committed volumes are mainly from its lower-quality portfolio.

The Kentucky-based met coal producer has 1.3mn st of its 2020 met coal production already committed to sell for $91/st, down by 17pc compared to the average of $110/st Ramaco has received for its 1.9mn st of 2019 sales. The company said the price decline is because two thirds of the committed 2020 product is from its lower-quality met coals.

Ramaco is keeping some of its higher-quality met coal production in 2020 for the export market.

"We have preserved the sales optionality to sell our more valuable higher quality coals for export in 2020," executive chairman Randall Atkins said.

In 2020, Ramaco may produce between 1.8mn-2.3mn st of met coal, depending on market conditions.

In the third quarter, Ramaco's production increased by 2.4pc to 460,000st compared to the same period in the prior year, with much of the increase due to increased production from its Berwind Development Deep Mine on the Virginia/West Virginia border. Production there more than doubled to 55,000st, outpacing a 4pc decline to 405,000st at Ramaco's Elk Creek mine in West Virginia.

Third quarter sales totaled 510,000st, flat compared to the previous year.

Year-to-date production totaled 1.41mn st, up by 6.2pc compared to the prior year. Production at the Berwind mine more than doubled to 140,000st, while Elk Creek mine production was little changed at 1.27mn st.

Year-to-date sales totaled 1.45mn st, up by 3.3pc compared to same year-earlier period.

Ramaco's third quarter profit fell by 11pc to $5.5mn compared to the year prior.