Virginia Receives 18 Applications for Mine Reclamation Funds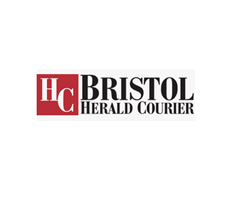 By Tim Dodson

November 8, 2019 - Communities across Southwest Virginia are setting their sights on outdoor recreation, agriculture and broadband internet expansion as some of the ways former coal mining sites could be cleaned up and transformed for economic development opportunities.

As part of the federal government's Abandoned Mine Land Pilot Program, Virginia is slated to award $10 million in grants for projects that would reclaim old mining features and support new uses. And this round of funding looks like it will be competitive — the application deadline was Oct. 31, and the state received 18 proposals requesting more than $24 million in funding, according to submissions obtained and reviewed by the Bristol Herald Courier through an open records request.
Proposals detailed small- and large-scale projects across Buchanan, Dickenson, Lee, Russell, Tazewell and Wise counties and the city of Norton.

Projects will now be screened for eligibility to make sure they comply with certain federal guidelines, according to Tarah Kesterson, spokeswoman for the Virginia Department of Mines, Minerals and Energy. The DMME administers the pilot program in Virginia. An advisory council will then recommend projects to the U.S. Office of Surface Mining Reclamation and Enforcement for final approval. A specific timeline has not been established for when projects will be selected and announced.

Clinch River Hemp Co. submitted the largest funding request of $4.11 million for a project aimed at remediating a group of deep mine and surface mine sites in Buchanan and Lee counties by cultivating hemp. One of the project's goals is to demonstrate "the sustainability of hemp as a remediation tool for surface contamination and as a viable crop for post-mining agriculture," the application states. If approved, funding would be used for costs like acquiring seeds, renting and operating greenhouses for seedling cultivation, labor, irrigation and equipment.

Other large proposals include $3.5 million for the construction of an earthen dam and recreational pond on Buchanan County Industrial Development Authority land near Grundy and $2.75 million for the Russell County Industrial Development Authority to construct a 50,000-square-foot greenhouse to be leased to a prospective tenant, which the application did not identify.

A pair of applications focused on improving lodging options in Pocahontas in Tazewell County, a small town at the Virginia/West Virginia border known for its exhibition coal mine and museum, as well as the "Original Pocahontas" ATV trail. One $395,000 grant proposal would support additions to the Real McCoy Cabins to accommodate an additional 72 visitors per night, bringing its total capacity to 123 overnight guests, its application states. The town of Pocahontas also submitted an application for $1.85 million in AML Pilot funds for a 20-spot RV/camping park.

The Pocahontas proposals reflected a broader theme across the applications of improving tourism and outdoor recreation opportunities in Southwest Virginia.

Some projects focused on providing infrastructure for future economic development, like one application for $2.51 million for extending water, sewer, electric and gas utilities to areas near the Breaks Regional Airport expansion project along state Route 718 near Grundy.

Others tied into workforce development. Two proposals, each with requests of $800,000 in AML Pilot funds, would expand Point Broadband service in Buchanan and Tazewell counties and support a job training program with partner employers for at least 10 work-from-home opportunities as part of each project. That job training program would also involve Southwest Virginia Community College and marketing initiative InvestSWVA, according to the documents.

At the same time that local governments, businesses and nonprofits were submitting AML Pilot applications, a coalition of advocacy organizations published a report examining how new uses for former coal sites could support economic development across central Appalachia. The Reclaiming Appalachia Coalition's report, released last week, highlighted "innovative mine reclamation" projects that are "site-specific, community-minded and sustainable."

This will be Virginia's third round of awarding projects AML Pilot Program funds. The state previously distributed a total of $20 million over the last two years. Virginia is one of six Appalachian states supported through the program, which Congress first appropriated funds for in fiscal year 2016.

When Virginia first participated in the Pilot Program in 2017, it received 15 applications and five economic development projects were ultimately selected to receive portions of the state's initial $10 million in funding. In 2018, the state again received $10 million and funded 10 projects selected from 19 applications.