US Coking Coal Faces Pressure to Cover IMO 2020 Costs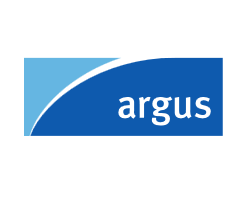 November 8, 2019 - Weakness in the European steel markets amid capacity cuts or closures taking place in the fourth quarter by ArcelorMittal in Italy, Salzgitter in Germany and SSAB in Sweden are expected to further push US coking coal producers towards Asia-Pacific buyers.

But the competition with Australian suppliers will likely mean that US producers will have to continue absorbing the freight differential to remain competitive. US coking coal shipments to north Asia incur an estimated freight differential of $20-21/t to Australia shipments, but this is expected to increase by another $5-6/t when the International Maritime Organization's sulphur limits on marine fuel take force on January 1. This compares with Australian suppliers, who are facing an increase of about $2/t on freight costs next year, according to industry estimates.

While the US-to-Europe voyages will experience a similar freight advantage over Australia-to-Europe buyers, a low demand outlook is offering US producers little comfort.

US producers and trading firms that spoke to Argus at the sidelines of the Metcoke Summit in Nashville, Tennessee, this week said they feel they have no choice but to absorb the additional freight costs, especially with limited demand from Europe. This will no doubt pressure US mines with already-high production costs, but large producers with low cash costs are taking it in their stride, a US trading firm said.

Term supply requirements for next year from European mills look relatively unchanged, market participants said. But one US mining company said it expects rollover volumes from this year to affect demand, especially in the first quarter of 2020.

A degree of optimism remains in the market, with US producers expecting Asian mills to continue wanting to diversify supplies, particularly in light of regular supply disruptions in Australia. The US shipped 62mn st of coking coal last year, trade data show, and the summit's participants indicate they are hopeful that these volumes will remain mostly unchanged next year.

"It would be difficult for any other country to ramp up production to take away those tonnes," vice-president of portfolio optimization and marketing at US supplier XCoal Nicholas Cron said.

Shipments to Asia accounted for 26.6pc of total US coking coal exports in September, compared with 13.5pc in the same month last year, data from the US Census Bureau show. Japan and South Korea yielded the steepest growth rates over the period, with volumes to these markets rising by 179pc to 548,028t and by 194pc to 410,164t, respectively.