Analysis: Itochu Invests in $450 Million NCR Coking Coal Mine, Boosts US High-Vol A Supply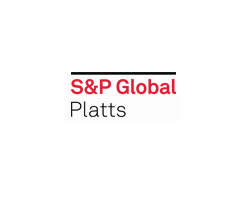 By Hector Forster

January 2, 2020 - A new US high-vol A coking coal mine project in West Virginia, close to Arch Coal's flagship Leer mine, has found backing from Japan's Itochu Corp., as the trader joins AMCI and South Korean steelmaker Posco with plans to support coal demand in Asia.

The group under developer North Central Resources LLC (NCR) wants to ramp up shipments to global markets in 2023, with Japan, South Korea, and India currently among the largest US met coal export destinations.

Itochu's entry into the $450 million underground mine project may be welcomed by buyers, as US miners fought for survival last year as lower demand and a decline in spot export prices elevated costs.

The new 4 million st/year Longview mine "will be contributing a stable supply of high quality metallurgical coal to global customers, particularly in Japan and Asia," Itochu said in a December 25 statement.

Sources close to the mine project expect the finished product to be a high-vol A coking coal with high CSR, and final specifications such as ash and sulfur dependent on future coal processing and marketing.

Finding investment from Itochu, a large trading group with assets in Australian coal and iron ore mines, demonstrates the US coal sector is more reliant on long-term supply funding capital from Asian coal traders and buyers, after a run of bankruptcies and fund-focused US investments limited interest in new mines.

Longview may help allay concerns US coking coal supply is shrinking due to high mining costs and limited demand for coal from North American steelmakers.

Combined with an expansion at the 3 million st/year Leer South mine starting to add shipments in Q3 2021 and potential for growth from other mines, the US is set to boost supplies of higher CSR, low ash high-vol coals, aiding blending options for steelmakers and coke plants.