No Storage Space in China as Coking Coal Imports Resume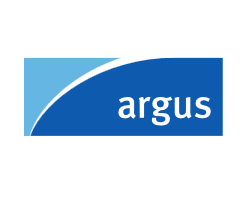 January 3, 2020 - Customs declarations for imported coking coal have been allowed again at China's key ports including Jingtang, Caofeidian and Bayuquan from January 1, but a lack of available storage space continues to hinder customers wanting to buy from the import market.

"Our customers generally have no problems securing customs declaration, but there is no space for them to discharge so they either have to search for another port with storage space available, or postpone the laycan of their cargo," an Australian coking coal supplier said. Jingtang and Caofeidian have faced a lack of available storage space for at least the past few months amid high inventories.

But steel producers have stressed that there were no official announcements about coal import restrictions being loosened and most steel mills are still awaiting official confirmation from Chinese customs officials and port authorities. Import quotas for 2020 have also yet to be determined.

The tightness of these restrictions have also varied by region. Mills face different degrees of restrictions depending on how much imported coal takes up their entire buying mix.

A state-owned northeast China steel producer reported normal import declaration and discharge processes on its side, as long as they keep within designated import quotas. Another state-owned steel producer in the same region said its customs clearance is done on a case-by-case basis with no guaranteed import quota for the year.

"But as long as seaborne prices are cheaper than domestic alternatives, we will continue to be on the lookout for something to buy," the steel producer said.

Steel producers bring in coking coal through south China ports such as Fangcheng in Guangxi province have been subject to a case-by-case customs declaration for the whole of 2019.

The policy is still expected to be somewhat lenient at least until the lunar new year festival in late January. But further policy changes were possible later in the year, a south China steel producer said.

Seaborne coking coal prices are expected to remain supported despite all the policy manoeuvres. "The spate of coking coal mining accidents last year continued to tighten domestic supply, so seaborne prices should be relatively stable," a Singapore-based trader said.

But coal import policies may not have significantly affected the buying strategies of most Chinese mills. China imported 72.9mn t of coking coal during January-November 2019 compared with 61.6mn t the previous year.

"They are still sticking to their old strategy which is to buy whenever they have requirements, and keep to their own restocking schedule," a Beijing-based coal trader said. "It's really business as usual."