Major Duke Energy Coal Ash Settlement Could Impact Utilities in Other US Regions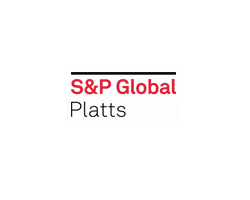 January 3, 2020 - Duke Energy reached a settlement Thursday with North Carolina regulators and community groups to permanently close the company's remaining nine coal ash basins in the state as part of a precedent-setting decision that could impact utilities in other US regions.

"This is a historic settlement that puts in place the largest coal ash cleanup in America where Duke will have to clean at least 126 million tons of coal ash," Frank Holleman, senior attorney at the Southern Environmental Law Center, said in a phone call.

The SELC was a party to the case and represents community groups in court seeking coal ash cleanups in North Carolina. The agreement was reached between Duke Energy, the North Carolina Department of Environmental Quality and groups represented by the SELC.

"This settlement underscores that the standard in the industry now is for utilities to remove coal ash from unlined, leaking impoundments and put it in lined pits rather than cap the ash in place and leave it in unlined pits," Holleman said.

The decision is precedent setting for utilities in other regions, Holleman said.

"This agreement significantly reduces the cost to close our coal ash basins in the Carolinas for our customers, while delivering the same environmental benefits as full excavation," Stephen De May, North Carolina president at Duke Energy, said in a statement.

Under the agreement, seven of the basins will be excavated, with ash moved to lined landfills, including two at the 1,140-MW Allen Steam Station in Belmont, one at the 2,240-MW Belews Creek Steam Station in Belews Creek, one at the 727-MW Mayo Plant in Roxboro, one basin at the 2,422-MW Roxboro Plant in Semora and two at the 1,387-MW Cliffside/Rogers Energy Complex located in Mooresboro.

Uncapped basin ash at the Marshall Steam Station in Terrell and the Roxboro Plant will be excavated and moved to lined landfills, Duke said.

At both locations, sections of the basins were filled with ash in the past and to make use of that space, state permitted facilities, including existing lined landfills, were built on top of those portions of the ash basins.

"Because the ash underneath is already covered, that material will not be disturbed and will be monitored and safely closed under other state regulations," Duke said. Under the plan, almost 80 million tons of ash will be excavated from the remaining sites, the company said.

SELC reached the settlement on behalf of Appalachian Voices, the Stokes County Branch of the NAACP, MountainTrue, Catawba Riverkeeper Foundation, Waterkeeper Alliance, Sierra Club, Roanoke River Basin Association, Cape Fear River Watch, Neuse River Foundation/Sound Rivers, and the NC State Conference of the NAACP.

Cost Recovery

The plan will reduce the total estimated cost to close the nine basins by about $1.5 billion, Duke said, as compared to the April 1, 2019 NCDEQ order requiring full excavation.

As a result, the estimated total undiscounted cost to permanently close all ash basins in the Carolinas is now approximately $8 billion to $9 billion, of which approximately $2.4 billion has been spent through 2019, Duke said. Most of the remaining expenditures are expected to occur over the next 15 to 20 years.

On April 1, 2019, NCDEQ issued a closure determination requiring Duke Energy Progress to excavate all remaining coal ash impoundments in North Carolina and on April 26, 2019, Duke Energy Progress filed a Petition for Contested Case Hearings in the Office of Administrative Hearings to challenge NCDEQ's April 1 Order, according to Duke's most recent quarterly US Securities and Exchange Commission filing.

Thursday's settlement resolves that petition but does not impact rate recovery, Holleman said. This agreement stands on its own in a clean water context, he said.

Duke Energy Progress intends to seek recovery of all costs through the ratemaking process consistent with previous proceedings, according to its SEC filing.

The issue of whether Duke can get rate recovery for coal ash cleanup costs is currently before the North Carolina Supreme Court, Holleman said, with a decision pending.