Coal Production Continues to Slow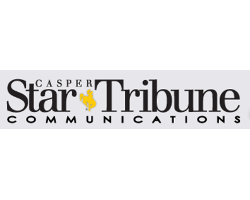 By Camille Erickson

January 6, 2020 - Coal production in the Powder River Basin continued declining during the third quarter of 2019, with 7.7 percent less production year-to-date, new data released by the U.S. Energy Information Administration published Thursday revealed.

On a national level, coal production dipped by 6.9 percent during last year's third quarter, compared to the same quarter in 2018.

U.S. coal consumption experienced a similar decline, decreasing 13.4 percent from the same period in 2018.

Meanwhile, the stock index of U.S. coal companies finished the year trading at a whopping 50 percent less than it did at the start of 2019, S&P Global Market Intelligence reports. This comes at a time when the stocks in the S&P 500 are on the rise.

Wyoming produces more coal than any other state in the country, and it ships out a vast majority of it to customers outside the state. The once-stable coal empire has shown signs it may be faltering, as utilities pivot away from coal to cheaper natural gas and renewable energy sources and accelerated coal-fired power plant retirements continue to steal national headlines. The state's largest utility announced in October it would speed up the closure of about two-thirds of its national coal fleet. Many of PacifiCorp's coal plants are located in rural Wyoming communities.

It's a reality that many Wyomingites in the state's coal country have come to acknowledge. But even as the electricity sector turns its back on thermal coal generation, just as many in Wyoming haven't lost hope.

"You hear so much about coal going down, but this is people's livelihoods," noted Jason Begger, executive director of Wyoming Infrastructure Authority, during a December interview with the Star-Tribune.

He is working on ways to advance carbon capture technology to preserve the state's coal industry.

"When you look at the tax revenue that is brought into the state, the number of jobs it creates, all that economic activity ... even though (coal markets) are going to fundamentally change, you don't just throw your hands up and say: 'We're just walking away from this,'" Begger explained.

Less mineral money in Wyoming's coffers could mean less money for education or other fundamental public services. About 43 percent of the Wyoming School Foundation program's revenue comes from mineral taxes and royalties. According to University of Wyoming economist Rob Godby, the state needs to start asking itself some hard questions.

"We're going to be seeing a major structural change in our economy and that is going to require a structural change in our revenue models," Godby said. "That is a very tough conversation: What taxes are we willing to accept? (Or) what public services might we reduce to balance both sides?"

In other news...

COAL

- Colstrip Units 1 and 2 — built in the 1970s when massive strip mines were being developed across Montana and Wyoming — will close as soon as they run out of coal to burn, according to a Talen Energy spokeswoman. The coal power plant is one of the largest in the West.
- A Campbell County lawmaker has introduced a bill that, if passed, would add $43 million in previously untouchable funds from mineral royalties to Wyoming's public education system, Nick Reynolds reports.
- In case you missed it: Is carbon capture a cure for coal's struggles or a waste of money?
- A look back at how the bankruptcy of coal firm Blackjewel unsettled Wyoming coal country last year.